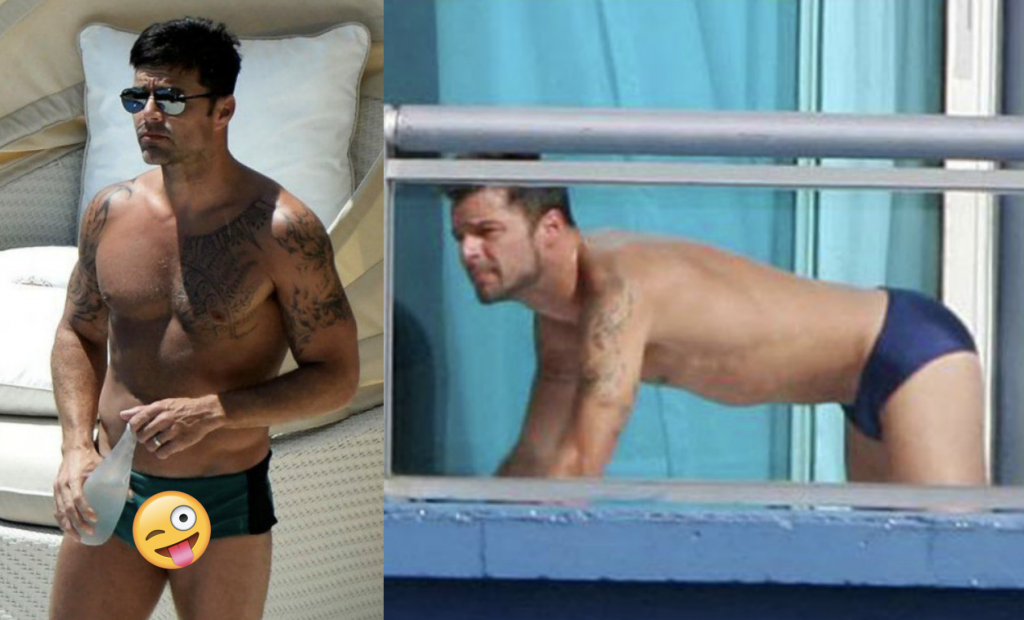 Singer Ricky Martin turns 47 today, and still looking good enough to eat; there's no expiry date on this snack, sis.
Martin starred in his first big acting role playing Gianni Versace, and fortunately, he had experience wearing speedos. He also teased fans with his first nude scene on TV. Which may be surprising as he's been thirst-trapping us for years.
The actor's Instagram is littered with hot swimwear snaps, but as you'll see, the paps get the hotter ones.
Ricky appears to be in happily married with Jwan Yosef, so he's not on the market. So condolences, but here's a sizzling photo set as a consolation…