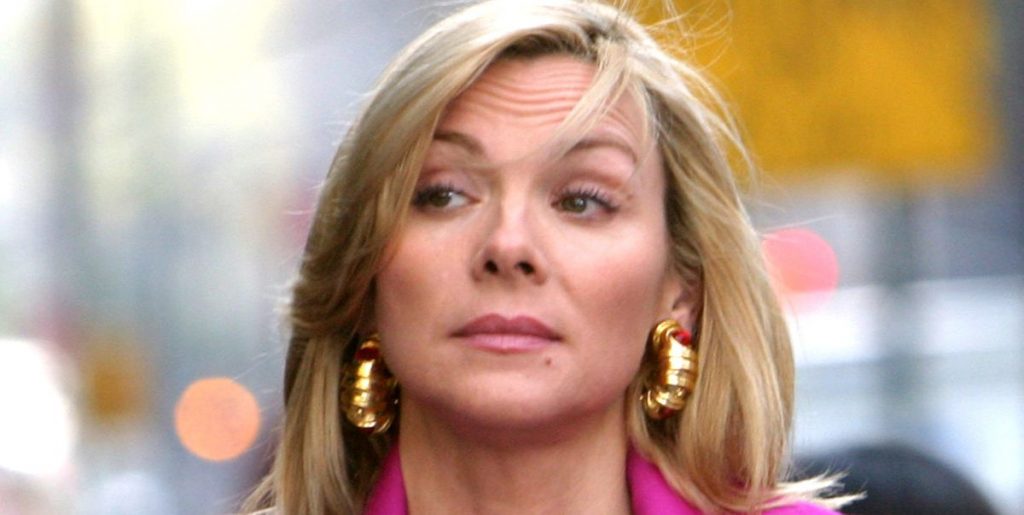 The drama between the Sex And The City cast reached peak this year when Sarah Jessica Parker and Kim Cattrall found themselves at war again.
Many blamed Cattrall for refusing to partake in the project, but as more details emerge we're beginning to wonder if it was for the best.
Despite SJP referring to the script as "beautiful, funny, heartbreaking, relatable", we've recently learned that not only was Big going to be killed off in the shower (yes after all of that), but also one where Miranda's son Brady would confront puberty and his teenage crush: Samantha.
But as Samantha would be a 60-year-old woman receiving dick pics from an underage boy, you can see why Cattrall may have had an issue with the script if she wasn't being thrown the biggest of bucks.
A source – probably called Kim Cattrall – told E!
"Kim never wanted to really do the movie to begin with. It was a combination of not great money and a bad storyline for Samantha. It was a bad script."
Well, yeah. We're not sure what's so "relatable" about that storyline, but perhaps a third SATC movie really wasn't supposed to happen.