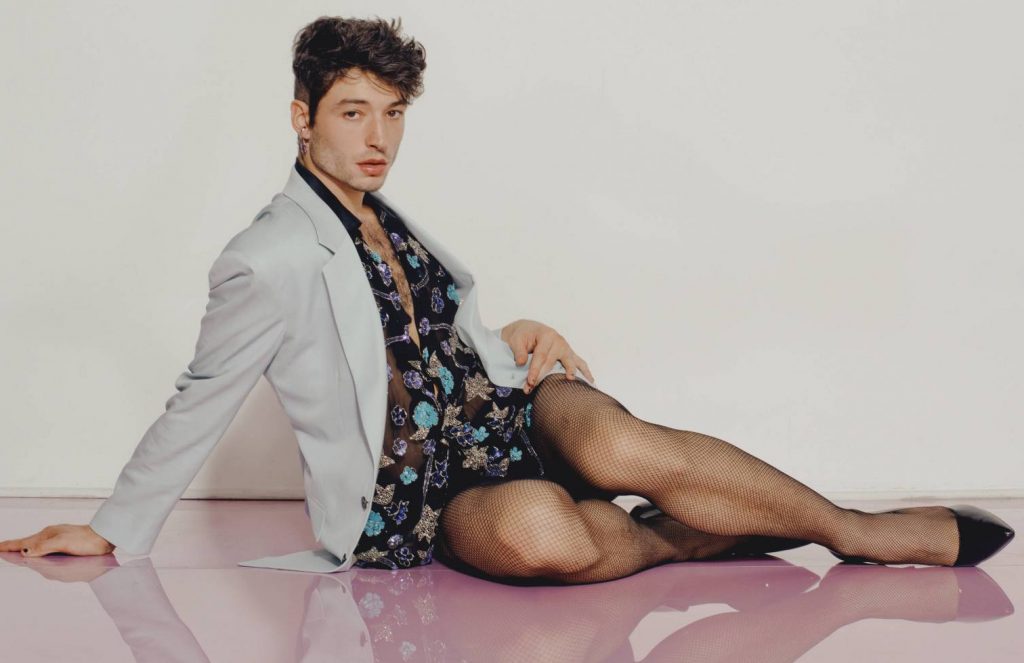 Ezra Miller ain't no wallflower in his latest shoot with Playboy.
The brand, which many have speculated was on its way out, is making headlines for making Miller an official Playboy bunny. Kind of.
The actor posed in a silk and lace negligee with a pair of signature bunny ears, along with fishnets and high heels. Miller – who is attracted to both men and women – but is polyamorous in his outlook toward relationships.
Check out his gender-bending, and quite frankly, FIERCE, shoot with Playboy below. And read about his sex life here.
Sidebar: How damn cool would it be if Playboy featured men and women all the time?
The full interview at Playboy.