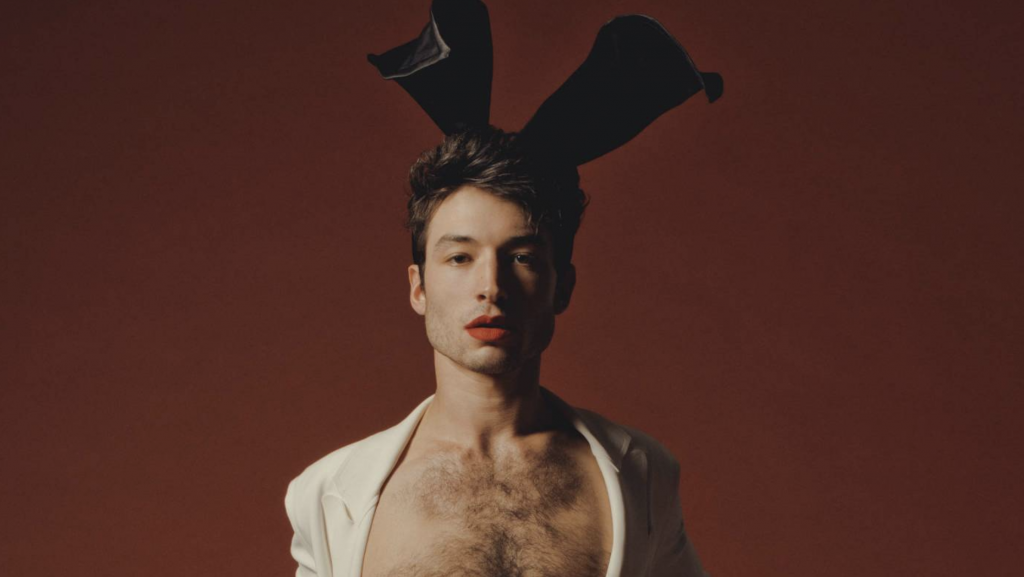 Ezra Miller posed for a seductive gender-fuck of a shoot for Playboy, but it's not just his cross-dressing that people are interested in. (See the more from the shoot here).
Perks Of Being A Wallflower star Miller gradually gets more and more candid throughout his interview. Telling Playboy about the time him and a "friend and also sexual partner" stumbled across some as teenagers:
"We would jerk each other off while we interacted with that stuff in various ways, actually," Miller says, quickly smirking self-consciously over how much he just divulged. 
He also opened up about what led him down the path of polyamory:
Miller, who is attracted to men and women, tears up when he tells me he has experienced a lot of heartbreak. As a result of these failed relationships, he says he has abandoned trying to find his perfect romantic partner, deciding that monogamy isn't for him. Calling himself a "sexual being," he instead finds companionship with a group of sexual partners he refers to as his "polycule," a portmanteau of "polyamorous molecule."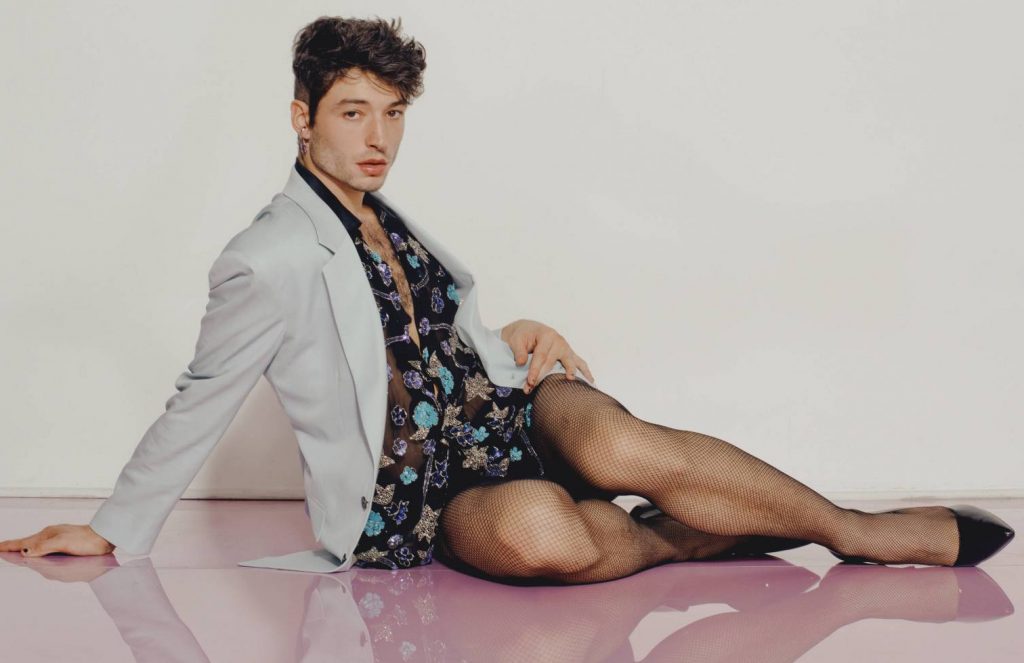 But Miller says that to be part of polycule is a selective process, with members that he's known for years and few new people he's met along the way.
"I'm trying to find queer beings who understand me as a queer being off the bat, who I make almost a familial connection with, and I feel like I'm married to them 25 lifetimes ago from the moment we meet," he explains. "And then they are in the squad—the polycule. And I know they're going to love everyone else in the polycule because we're in the polycule, and we love each other so much."
When talking about his sex life, abstinence actually plays a pivotal role. "I have more of an ecstatic practice, but I do take to instatic practices at times, so sometimes, I don't have sex for a really long time because a lack of sex is as important to me as sex," he says, using tantric and karmic references.
Read the full interview here