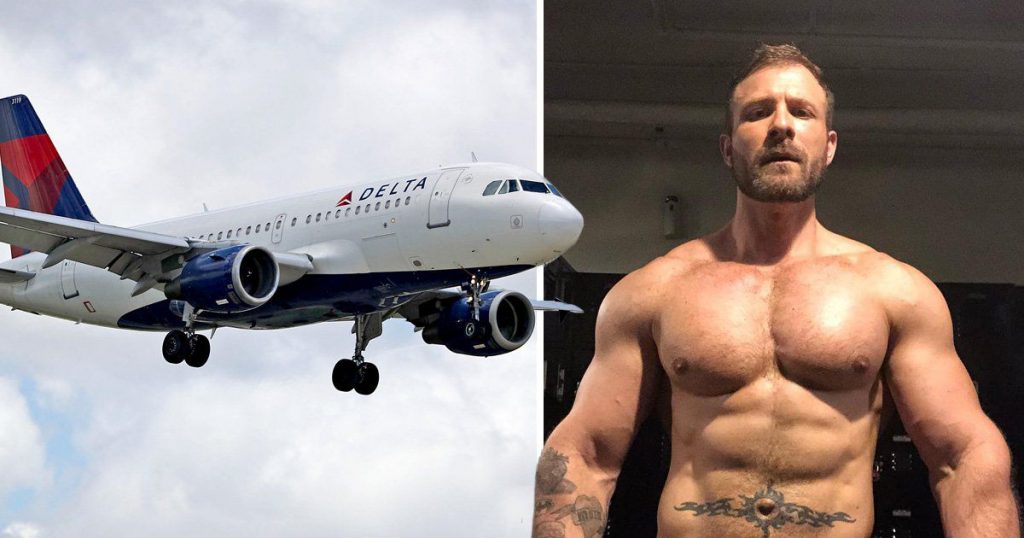 It's reported that the chiefs of Delta Airways are in 'damage control' mode following the leak of a sex tape which was filmed onboard their plane, featuring a member of their staff and a gay porn star.
Earlier this week, the story broke that a trolly dolly for Delta had slipped off into the bathroom with prolific adult actor Austin Wolf for eight minutes of NSFW fun.
While the investigation continues, and the original video was removed from Twitter, Delta are reportedly struggling to keep the x-rated tape [NSFW] under wraps as it continues to pop-up on various porn and Tumblr sites.
Delta has released a statement: "This video does not reflect the standards of professionalism expected of our employees while representing the Delta brand or travelling as passengers on Delta aircraft."
Hey, they're about to get a SURGE in gay passengers if they think felatio comes with the price of the plane ticket.