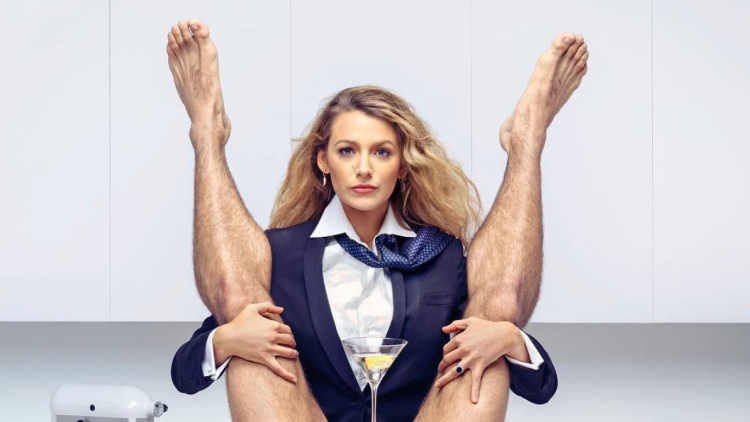 We loved Blake Lively as Serena in Gossip Girl, but we prefer her in her new role: Suited and Booted Martini-Glugging Power Top. How's that for a businesswoman special?
Lively uploaded a snap to her Instagram, which sees her throwing a model's muscular calves over her shoulders, while he serves her up a cocktail. Now if that's not Big Dick Energy…
She captioned the snap: 'My turn…'
Issa mood: For everyone who has been made to feel inferior by toxic masculine ideals. For people who are stronger and more powerful than they get credit for. For every feminine top.
Shot by: Tim Palen