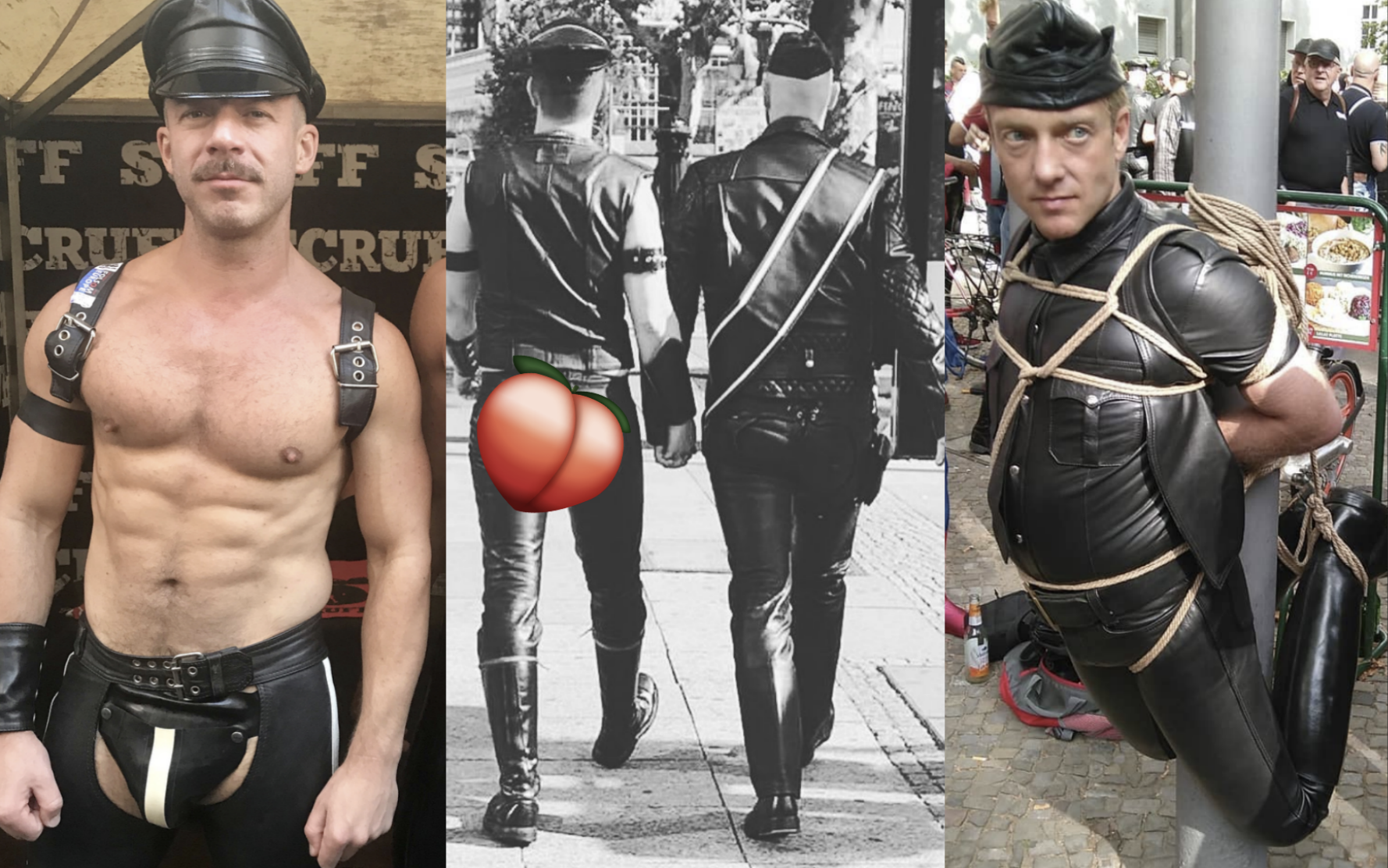 If you thought the sights you saw over Pride were something to behold, then its time to throw on your latex one-piece and gimp mask and head down to Folsom Street fair. The original event began in San Francisco and has been replicated in a number of cities worldwide – including the captial of sleaze: Berlin.
The fetish festival sees hundreds of thousands of men – and women – throw on their Sunday best (that's a little different than the kind your parents got to put on for church) and party in the streets only they know how: with whips, chains and human puppies.
We have a feeling it wasn't their first time at the Rodeo:
When you've got an at 5am, but need to fetch the paper at 6am:
Padlocking your neck actually prevents you getting greedy and ending up with lock-jaw:
Everybody say "WOOF!"
Always good to have some nuns to hand after a sinful weekend:
This lady's trip to the supermarket was… interesting
Spiderman completely ignoring this damsel in distress:
But he shoots photos and webs:
American Horror Story: Sex Dungeon
Puppy love:
Because the ass cheeks are the window to the soul:
"Just don't tag me on Facebook, ok?"
Now, watch me whip, now watch me nae nae:
Careful you don't slip sister, that's an A&E horror story waiting to happen…
They're hoping to get a bone in the play pen:
"And then I told Sharon, it's my fault it's her child's birthday, I've had Folsom booked since last year…"
Leather Becomes Them:
Just a used trainer tied to a man's mouth:
Stormtrooper rides a giant Berlin sex dog:
This guy lets it all hang out, but he's great at keeping secrets:
This bear stating he's been a "good boy", but shouldn't it be 'good pup', and if so, is he still a bear?
This snap is like a work of Tom Of Finald art: