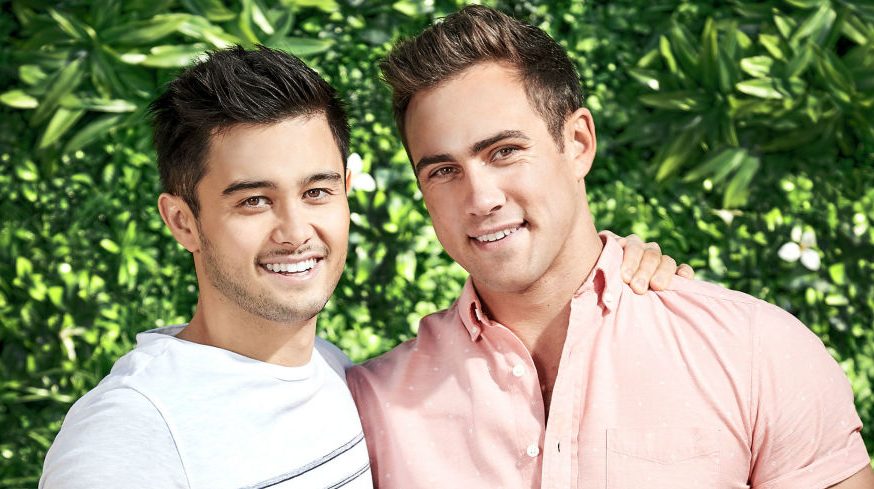 They're here, they're queer, and they're naked! Neighbours first gay couple to get married in the soaps 30 years of airing, have forgotten about their tuxes for now, and opted for their birthday suits instead.
Matty Wilson and Takaya Honda play Aaron and David (respectively), and in Monday night's episode, the pair ditched their towels while at a local spa…unfortunately, not that kind of 'spa' (though that's a soap we'd watch 'til the kangaroos came home).
Apparently they gave up their own towels to help cover a female friend as she changed; aww, us gays are so giving! Especially if it gives us a opportunity to flash some flesh.
We can see what's going on Down Under, and it looks just peachy…
[H/t: Attitude]