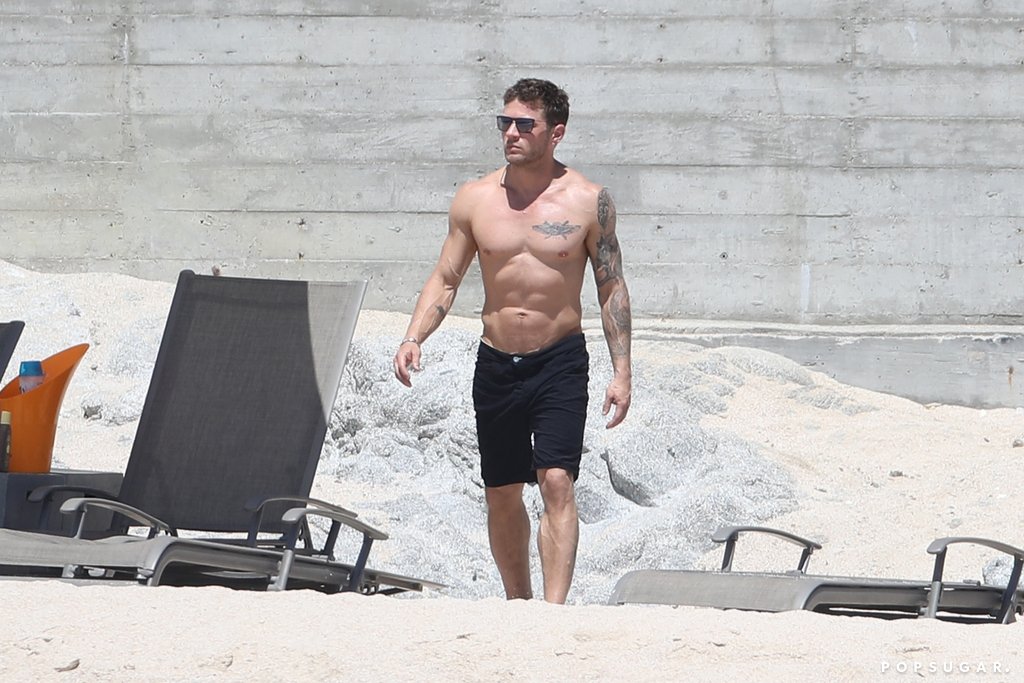 As many of us braved the snow this winter, Ryan Phillippe was busy setting fannies on fire with his smokin' hot shirtless selfie; proving to the world that men, do in fact, age like wine.
And he's looking even better on a recent trip to Mexico, so you can forget your teenage fantasies, and welcome in your new, dirtier, adult ones. Yeah, we got some intentions wit' him, but they ain't cruel…
The 43 year-old was seen flaunting his latest tattoo (on his left pec) and relaxing in the sun; we'd happily oblige in helping rub that cream in. Though, it has to be said, our favourite snap is the one of him wiping the corners of his mouth.