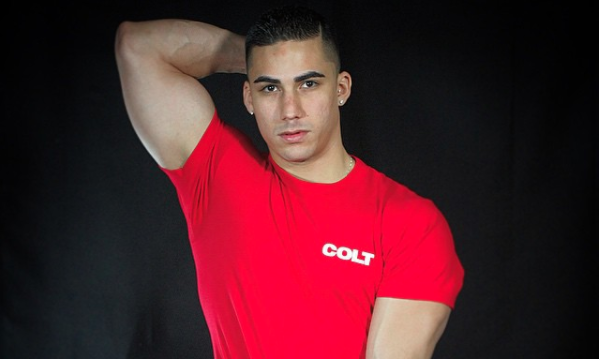 Andrew Christian have suspended their underwear model Topher DiMaggio after he was accused of sexual assault FIVE times.
Amongst those five accusations are YouTuber Bryan Hawn and porn star Tegan Zayn. The accounts range from aggressive groping to rape.
The underwear brand released a statement to Queerty, detailing:
Andrew Christian does not condone sexual abuse or any other type of abuse or mistreatment to members of our community. We are taking allegations made by the victims very seriously. Accordingly, Topher is on indefinite suspension while we look into the matter. Late last year Andrew Christian started Project LOVE to help support various worthy charities in the LGBTQ community. Andrew Christian is committed to creating a safe welcoming environment for our LGBTQ family.
Tegan was the first to take to Twitter claiming that Topher pressured him into sex, and made him feel "belittled" and "degraded".
#metoo pic.twitter.com/3RsGzLnVIa

— てEGΔΠ (@TeganZayne) January 21, 2018
Followed by two other men; one who claims he raped him after he passed out at an after party, and another who says he raped him in a bathroom of another party.
Bryan Hawn spoke to say that DiMaggio unwillingly – and aggressively – groped him at Mickey's, West Hollywood.
[RELATED:  Were Men Wrong to Speak Up During the #MeToo Viral Campaign?]
A fifth man named Alex came forward a couple days ago saying that Topher flipped him over and ate his ass at a Pride event in 2014.
A common theme in the allegations in Topher pinning them to walls, aggressive conduct and insulting them derogatively.
Looks like Time's Up for this Trophy Boy.