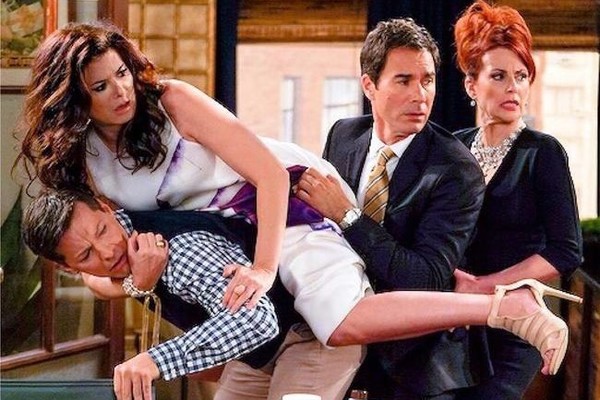 The WAG ("Yeah, Will and Grace") crew certainly like to take their time with shit; reunions, streaming – but thankfully both of things have finally come into fruition. The latter being a huge saver of nighttime boredom; how many times have you been chilling out with a zoot, just in need of Karen's one-liners, and have had to endure the laborious process of illegal streaming? OVER IT.
Well, now the episodes will soon be available on Hulu. (If you're a UK resident, you need something called Hola! which will convert your IP address to a US one, so you can use American streaming sites).
The head of Hulu says: "This landmark deal will allow fans to re-watch their favorite moments ahead of the series premiere, as well as bring 'Will & Grace' and its cast of characters to a whole new audience."
'Bout to binge seasons 1 – 8 before September 28th. CAIO!