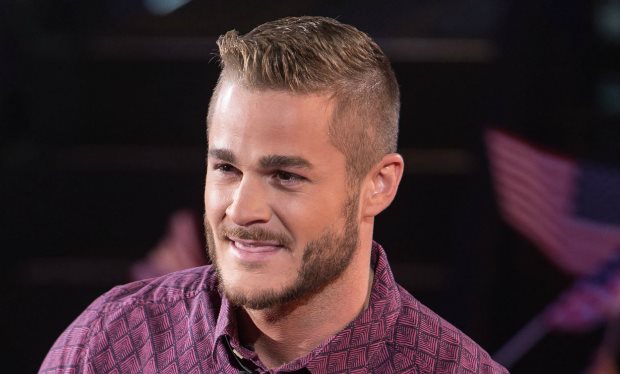 Reality TV star, and 29 year-old twink Austin Armacost is back to his old tricks again, of posting naked snaps on social media. But this time showing a little more than he bargained for.
The finalist on Celebrity Big Brother (although, first to be booted off the All Stars series) is no stranger to getting his kit off for likes, and while you may have ogled his tooshie a number of times, this time his junk is slipping through his fingers – just like the harsh reality of time.
Armacost who posed naked with a lady friend, lay with his eyes closed while she cupped his peen. I mean, how did this photo concept even come about?
'I know Trisha, I'll lay on the floral bed print, pretending to be asleep, while you put your hand on my dick, it'll be totes cute!'
'Oh, for fuck sake, Austin, I'm gonna need a glass of Merlot, first.'