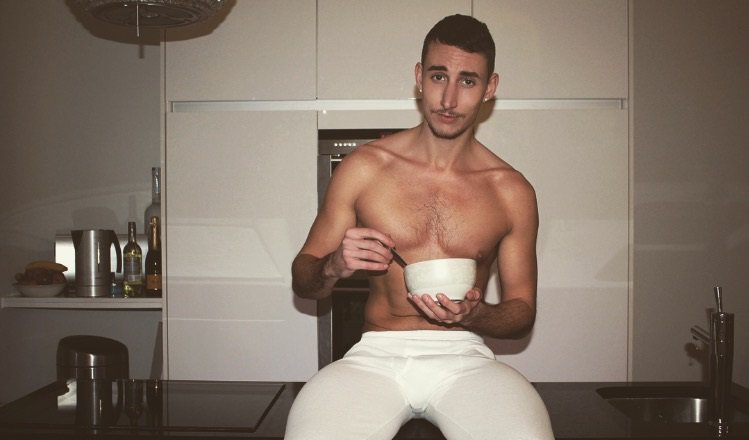 I was at the gym this morning when I began feeling mildly sexually aroused. Partly due to the bald guy with the ginger beard, and partly due to the brunette Ariana with the high ponytail and pink thong riding up as she cycled. Considering I'd been gay since I can remember, it was a bit of a surprise.
I'd came out as gay at eighteen and have no intention of changing that label, despite picturing shoving it between her tight slender thighs, while yanking her ponytail. Was I now bisexual? Or had I just let my tiara slip?
Many people like to believe that you're either gay or straight – and that's it. (Some old-fashioned folk not even paying heed to the bisexuals in-between). While the growing view is that sexuality is fluid, or like a spectrum; ideas that are supported by Nyle DiMarco, Nico Tortilla and Lily Rose Depp, I wondered how true that theory was…
A friend of mine was recently showing me the dick pics of a buff builder she had a date with that night. He had full sleeves, muscles and a pecker shaved within an inch of its life.
"He's gonna be a freaky fucker."BIBLE — I can spot 'em a mile off.  "He's definitely gonna like a finger up the bum." I told her outright.
Although when she returned to our 'Single Ladies' WhatsApp group to spill the tea, I surprisingly found myself spitting mine all over my morning paper (laptop). Well, he was a kinky fucker, alright. Just far more than I – or she – had bargained for.
She went on to tell us that he was into cuckolding, (watching her get wocked out by another man). He also asked her to tell him about the dicks she'd had in the past. And even that he would suck a guy off… although not let a man do the same to him. Well, you wouldn't wanna look gay while you're deep-throating that 9 inch schlong, would you? Put simply, there's certain things he would do with boys, and certain things he wouldn't. Whatever. Open your chops then, Sonny Jim.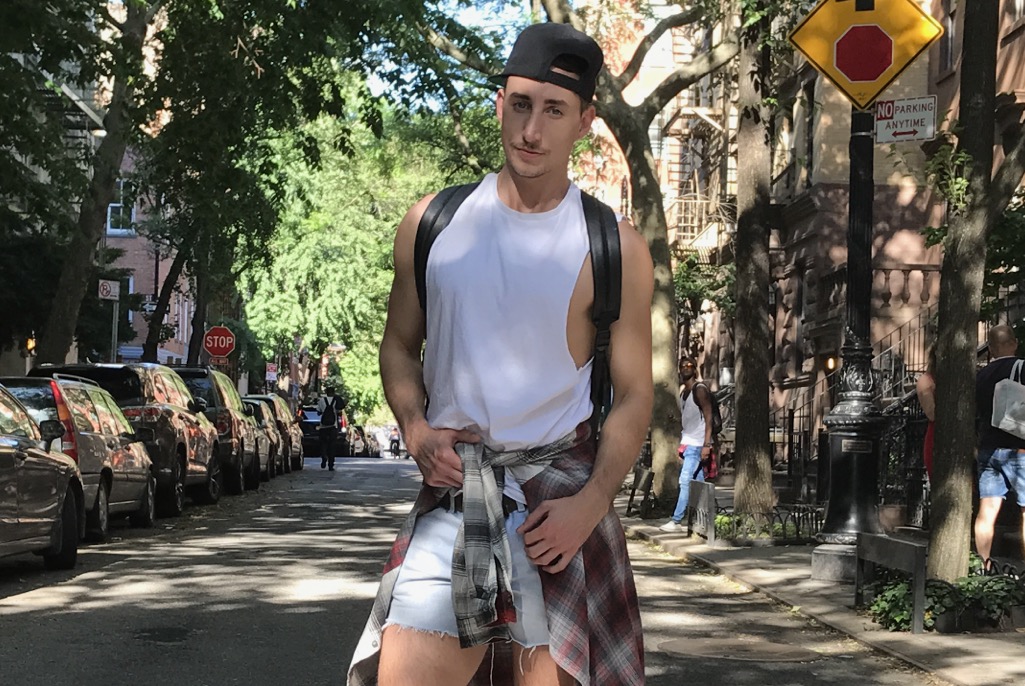 When my gal pal insinuated that he was bisexual, he laughed, and denied it. Because he still saw himself as straight. And it may sound alien to many people when he's wiping jizz off his chin, but it's not as uncommon as you may think. In fact, it's far more common than you'd have ever thought.
Honestly, I thought it might have freaked my friend out a bit, but she went on to say that she's similar in the sense that she too would do certain things with girls, and not others. And that lesbian porn is the only kind that actually gets her off. I can't wait to take her shopping for her first pair of Doc Martens, and have her fix that wonky shelf in my hallway.
Previously, I'd have said that these things make her bisexual; but she's never actually been with a girl before. In fact, neither had he. So, perhaps it was all just a fantasy that wasn't supposed to be played out. Or perhaps the day would come when they would act on their desires. Obvs, told her to send him round my yard with a crate of beer and some poppers. And if/when that day comes, they may make alterations to what they like sexually, then. It's not set in stone, hence the term fluidity.
And in considering that some men (and women) would only do particular things with the same sex, it does seem easier to understand as a placement on a spectrum – or even sometimes as a percentile; an idea that is frequently shunned. When some people only have bi tendencies or bi curiosity, they may not feel comfortable referring to themselves bisexuals – which generally implies a 50/50 attraction to both sexes.
And would explain why some people don't want to lose their straight (or gay) label; because sex with the same – or opposite – sex isn't totally off bounds, but it's not an everyday occurrence either. Well, not at least until they've experimented with it, anyway…