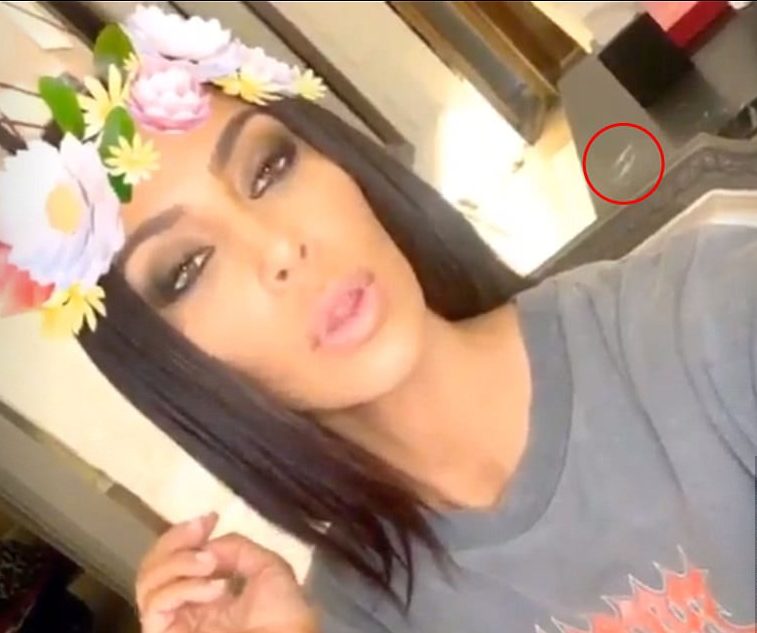 So, like, I'm sure you've probably seen on my social media, and E!, that people are accusing me of, like, doing coke. Ugh, that is like, so not my style. I have to shut down these rumours right now, 'cause I don't play like that. I'm a Kardashian, we don't do drugs. It was so obviously sugar, where me and North West had, like, been to Dylan's Candy store that day. 
I mean, I thought they were candy sticks. But then I went back and looked at the table, and as you can see it's just the pattern on the marble. Because in the Kardashian household that's what everything is made from; our counter tops, our cushions, our bedding. Duh. I so should've known!
I, like, can't have people thinking I'm a druggie, like, when I'm a role model to so many little girls. Not to mention with Rob and Caitlyn dragging our name through the mud… 
Dear Coke Whore,
Of course I have seen the recent coke scandal, 'cause I can't turn on my TV or visit a news website without seeing your fat ass. Not sure about E's though, only heard you were snorting nose candy. It was a cute cover-up to blame the mysterious lines on North West, I mean, she has her own credit card to line up with, after all. But how she learn to chop up like a Columbian gangster? You been letting Blac Chyna babysit again?
I'm sure you have high *ahem* hopes for your child, but isn't she a bit young to be going through her Paris Hilton phase? Please don't let her start falling out of her pram with no diaper on, and throwing up her Rusks.
I'm glad that after a few thousand tweets laughing at your toddler racking up fat lines of sugar like she's about to get the whole play pen turnt AF, you then went out and bought a table to sustain a much more believable alibi. Sure mama Kris was already half-way through the Bed, Bath & Beyond catalogue when you called.
And yes, we're all very aware of the 'no drug zone' that is the Kardashian snooze-fest. Did you see that meme asking which celebrity people wanted to party with? Everyone was like, 'yaaaas Rihanna's a bad bitch!' or 'I know I'm getting twisted with Nicki'; ain't nobody coming to your mansion for green tea and breast milk.
By denying these glaringly obvious allegations, you realise that you're just reaffirming to the world, how boring you actually are. No tea, no shade, but the last interesting thing you did was with Ray J and a video camera. Can we bring the millennial hoe back, please?
It's great that you're factoring your role-model 'title' into the mix, but is it better that our children crave a blow-up ass than blow up their nose? Hey, I'd rather my daughter could hook me up with a decent gram, than refer me to a renowned surgeon… just sayin'. Least she be making friends with cracked out strangers in smoking areas rather than collecting likes online.
Even I don't have the the expertise though, to comment on Rob and Caitlyn. Why drag your name through the mud when you can drag your nose across the mirror?
As a final thought though, perhaps if you stopped filming every second of your life, you could sniff a line in piece.
Ciao! xoxo