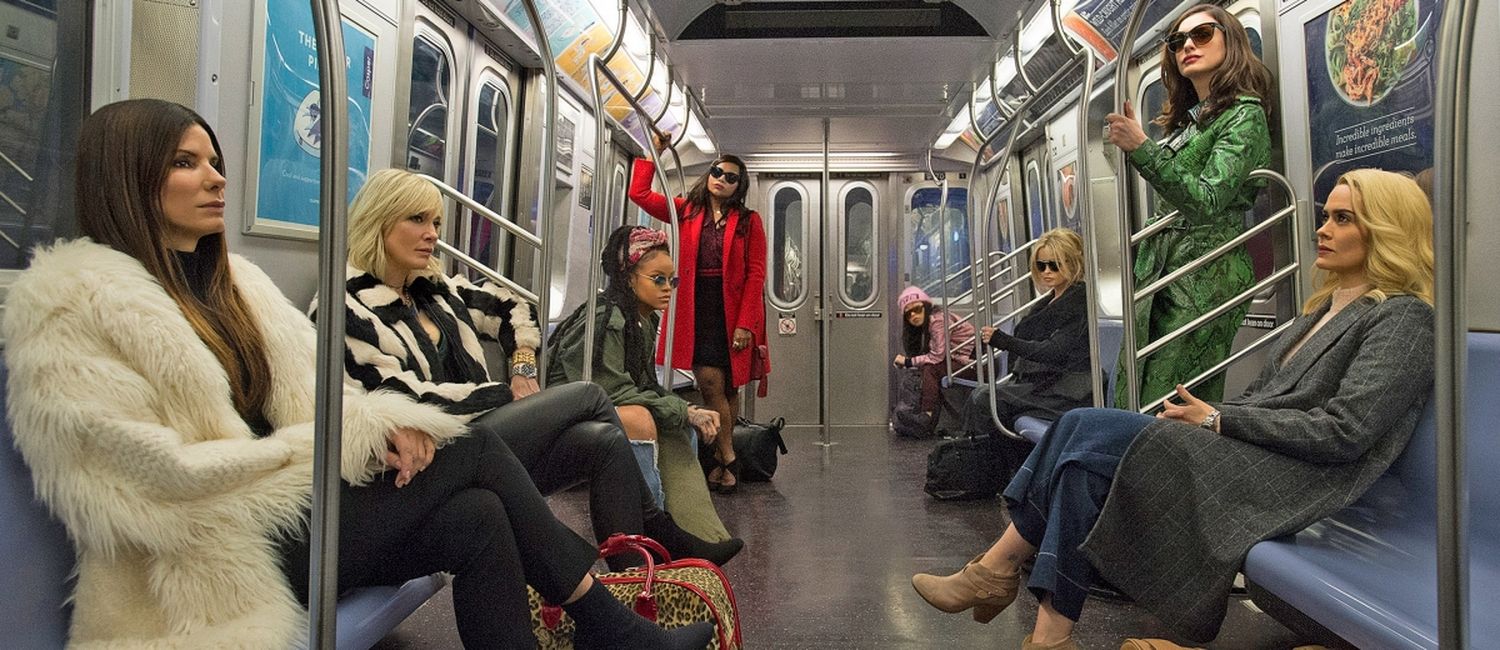 If you thought Jennifer Lopez or Karen Walker on the subway was a sight, you haven't seen shit until you've seen the first promo for female-led cast of Ocean's Eight. Rihanna tweeted this epic snap, which sees Cate Blanchett, Sarah Paulson, Anne Hathaway, Sandra Bullock, Mindy Kahling and Helena Bonham Carter. And we usually hate public transport, but wouldn't mind stepping onto that train…
I mean, how's THAT for an all-star cast? But forget the film, how do we get an invite for that wrap party?! We'd be in the smoking area bunning a zoot with bad gyal RiRi, flitting over to Paulson to kiss her ass and then yamming cheetos with Kahling.
We haven't seen any of the Ocean's franchise, but we'll definitely be checking in for this one. With these leading ladies all on one set, we're not sure if it will be Crime Thriller or Rom Com – but we're expecting A LOT. And you know Cate Blanchett and Sarah Paulson don't play weak roles.
Find out when the flick hits cinemas on June 8th 2018. (YES, that says 2018! *Gulp*).