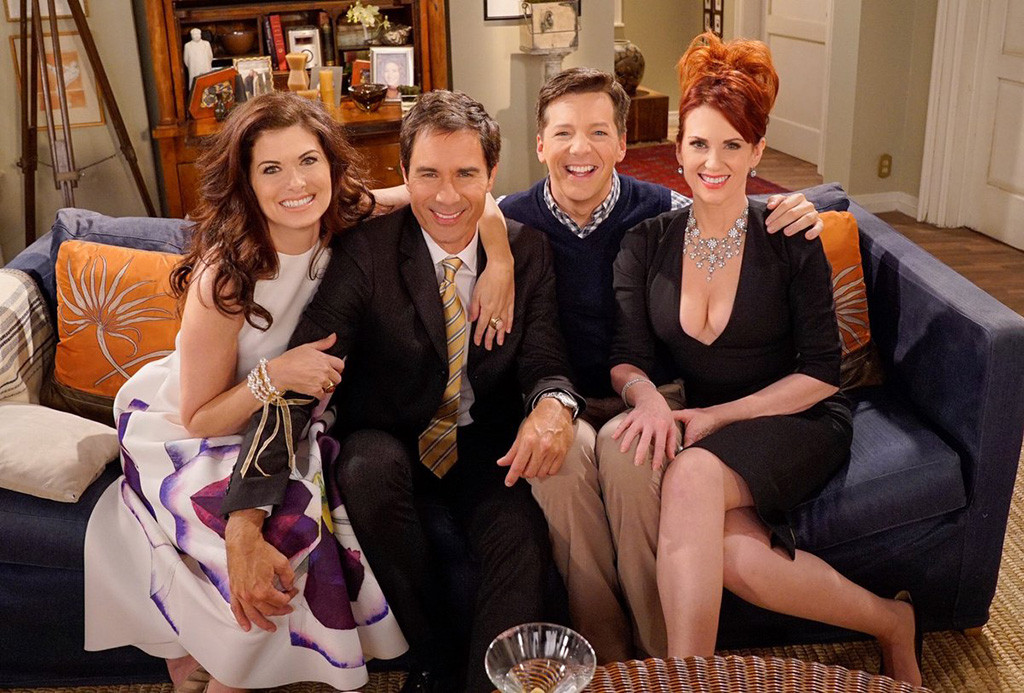 It's big news for TV this week as Megan Mullaly hints at a Will & Grace reunion (finally!), telling PrideSource that there's "a good chance" the gang will return next year.
"Well, okay, all I can say is that there is a very good chance that that might happen," she teased, referring to a 10-part series on NBC. Netflix would be so much better, but it's definitely better than nothing! Fans enjoyed a taste of nostalgia as the cast came together earlier this year, for a 10-minute political skit.
Mullaly went on: "It's not happening right this second. I mean, we're not rehearsing or anything like that. But there is a very good chance that something is going to materialize. But can't really talk about it or say anything, because you know how it is."
"Speaking theoretically, in a completely made-up world where Will & Grace is coming back to NBC for 10 episodes, it couldn't be a better time." We concur.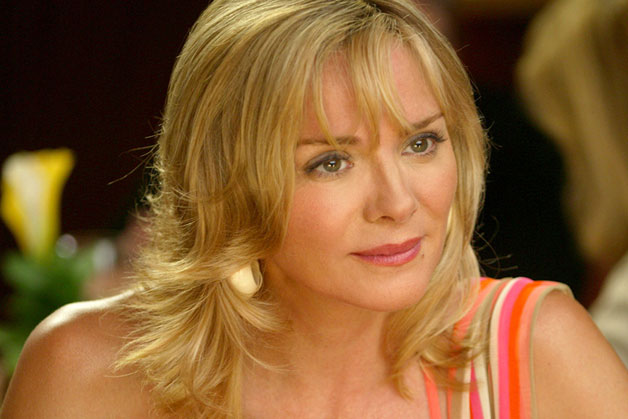 If that wasn't enough to get you excited for 2017, another of our on-screen spirit animals also hinted at a comeback. Sex and the City's Kim Cattrall who played sex-enthusiast Samantha Jones, didn't deter talk of a spin-off.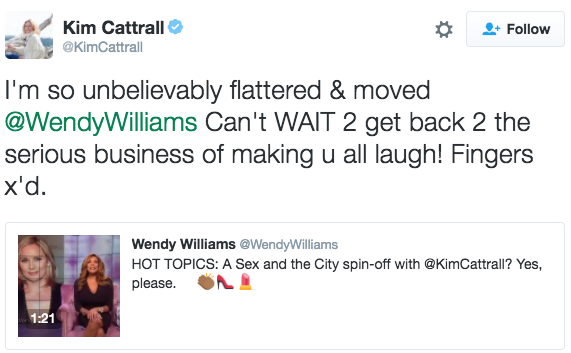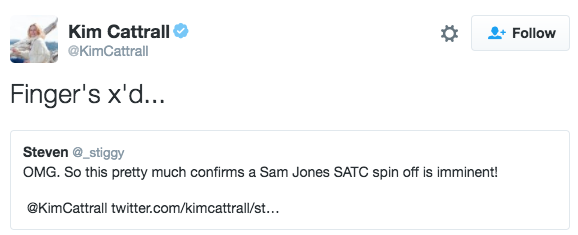 She then posted this on Instagram, captioning the video "Channeling Ms Samantha Jones once again".
Her make-up artists also posted this selfie, working on a secret project.
So we can only hope that Samantha Jones is actually getting a spin-off, and not just Kim working on a different show altogether, in a similar character. Although, that could arguably be as good. Just imagine Karen and Sam back on TV… Come on, 2017 needs this.