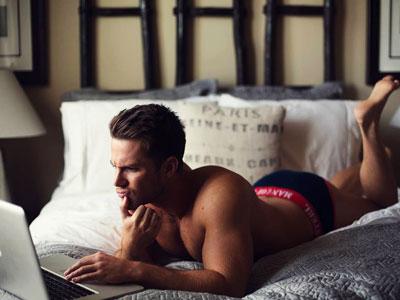 Another study analysing our sexual habits has 'popped up', and this time they're dishing the dirt about what gets us off when we're watching porn. Unsurprisingly, the most popular category was 'Straight guys', 'cause y'all love a bite of the forbidden fruit. Coming in second was the 'Black' category, followed closely by 'Daddy'. The only difference between us and the yanks, is that Americans search more often for Black than Straight. If that's the case, you better be "with her".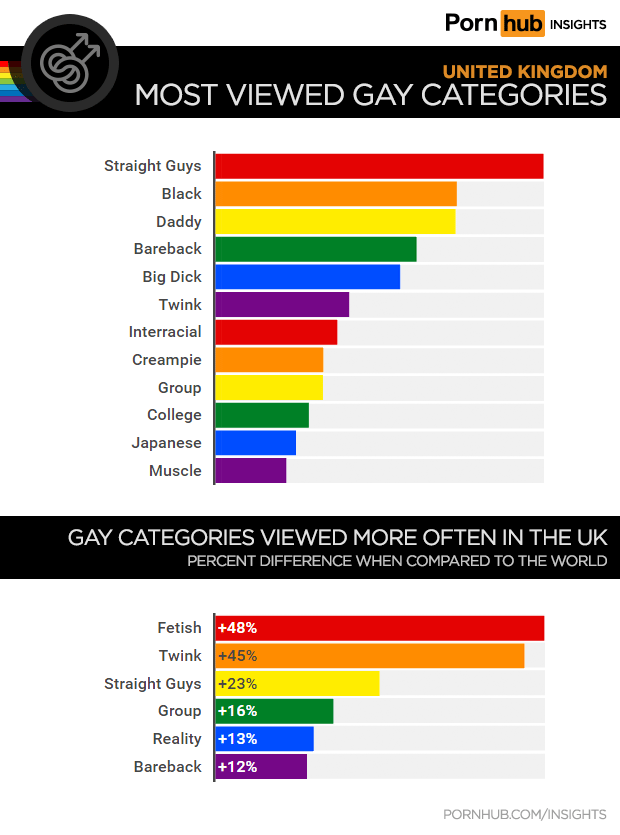 When compared with the rest of the world, apparently us Brits search for fetishes 48% more. Filthy bastards. But when it came to the most popular search terms, there was one very common theme.
Porn Hub say: "Of the top 10 gay searches, we found that half involve videos featuring straight guys. The top relative searches showed that regional slang like 'british chav' is nearly 1200 percent more popular in the U.K., along with 'chav', 'british lads', 'english lads' and 'wanking'."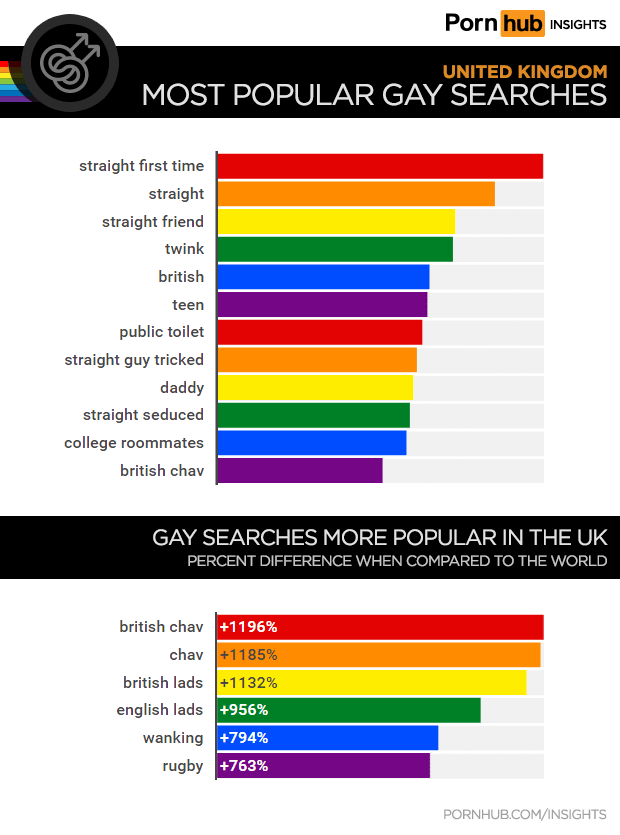 But it's not just any old closet-case that gets us going, more specifically, it's chavs. Which is the top search in both the UK and the US. Who knew that poverty was a turn-on. It seems the concept isn't as popular with countries outside of the UK. It's slang for what you Americans would call: white trash.