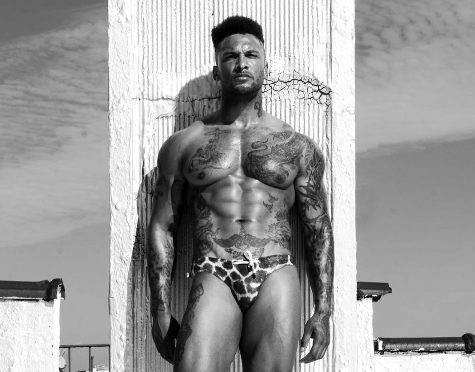 Reality star and Kelly Brook's ex fella is up to his usual tricks… Well, almost. This time David McIntosh is putting clothes on! Did we just see a damn pig fly? Although that doesn't mean he's still not teasing the goods.
"OK, so I'm gonna stand here and put the trunks on, and you can film me as if I have no idea that you're on my phone and logged into my Instagram account doing it, OK?" The model could've at least pretended to look surprise that he'd roped a intern into his thirst trap. Though what intern wouldn't wanna be doing that for "work experience". Certainly beats two weeks at Lewisham Council. McIntosh was posing for Raphael Wear.
If you want more than just a "tease" because you're not 14, and haven't seen it yet – click HERE for the D.