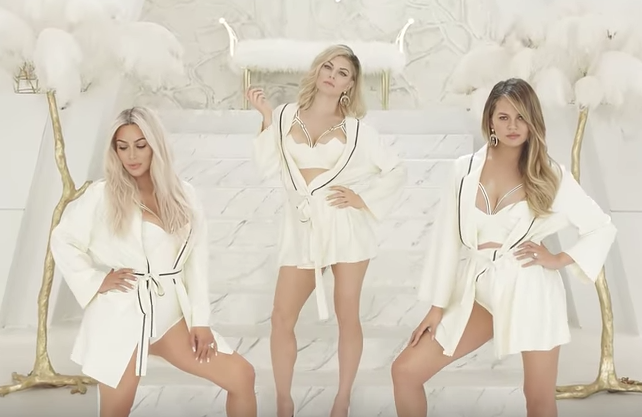 Fergie is back – and she must really be trying to push her Insta – with new single M.I.L.F.$ (that's mums I'd like to follow), and she's even enlisted queen of social media Kim Kardashian to give her a boost. Along with mums of the celebrity world, Chrissy Teigen, Alessandra Ambrosia, Gemma Ward and Devon Aoki. Fergs is owning that 'mum' figure and unleashes her inner cougar – and seemingly growing bosoms – in slinky housewife lingerie. Everybody knows that at least half of a music video is the outfits, and her wardrobe department nailed it.
The white marbled bath filled with milk is pure sex, before morphing into a teacher with a class made up only of college guys – where's this school at F? Anyway, not overly keen on the jam but with such a tasty video, we're sure we'll love it in a week.
One faux pas though, sure by bringing the world's most famous woman into your video ups your status – but put her in a shower of milk kinda steals the show. Kim K looks bomb btw.
[H/T: Homorazzi]