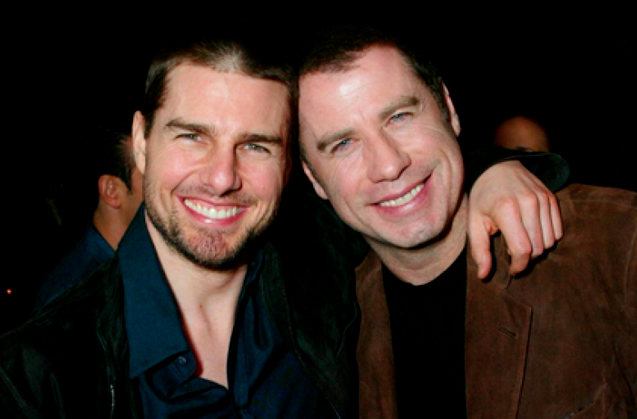 Rumours surrounding John Travolta's sexuality are as rife as Kevin Spacey's. People may think the secrets stay within the bubble that is Tinsel Town, but there's people that ain't ready to play by those rules, enter Edward the male massage therapist who is telling Radar Online that he arranged a Grease up and "happy ending" for John Travolta – as well as another Hollywood actor.
The news has potential to rock whatever marriage is left with Travolta and his beard, as well as another famous couple, which Radar Online has only hinted that the man is a former Oscar contender. Edward's agency is 'Man 2 Man Massage' (they really pushed the boat out on that one), and he describes it as "a roving gang of unlicensed massage therapists who specialize in 'gay' sexual favors. All the men who use the service realize that they are going to get a lot more than a massage!"
But where's the substance to this claim? Well, Radar Online gave this guy a polygraph test – and he passed. Edward says, "since [the star] didn't resist, the subject proceeded to masturbate him and then performed oral sex on him. I had gay sex with him and he was very comfortable with it."
The incident took place in the Four Seasons Miami in 2011, and now gossip sites (and everybody else) are hedging their bets are to who it was. Tom Cruise seems to be one of the front-runners. Any other guesses?