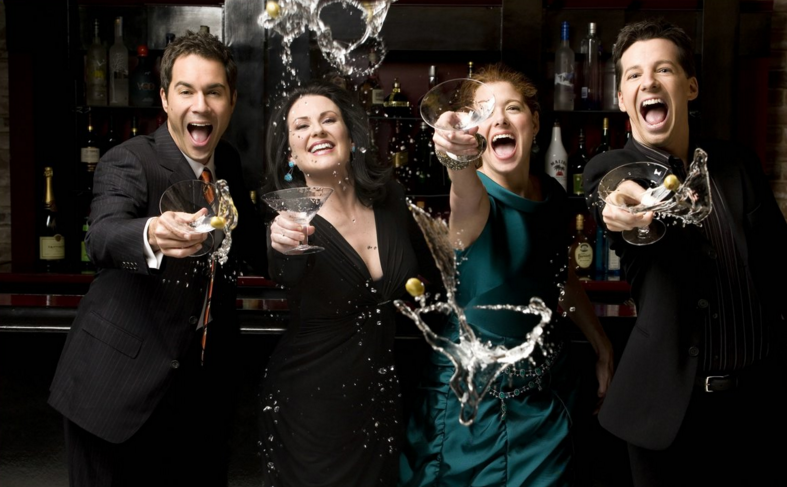 OMG! OMG! OMG! You roll the zoot, I'll bring the munch! Will & Grace (WAG) is returning for a two-hour NBC special and we can't contain our excitement. Too many people running their gums about the Friends special, that isn't actually a Friends special. They're just regrouping to pay ode to some writer. And Chandler won't be there, because he's on the sofa sniffing cocaine and eating Cheetos. Ley's talk real reunions. Debra Messing and Eric McCormack (along with Megan Mullaly and Sean Hayes) will reform – ALSO in ode to Jimmy Borrows – but it will be an extra long episode of our fave gay sitcom.
UPDATE: A few details from this original post were incorrect at the time of posting. Since then the full cast have reunited. Posting a series of photos to social media being back on the WAG set, and while suspicions were already high, Sean Hayes today confirmed the news, with this post: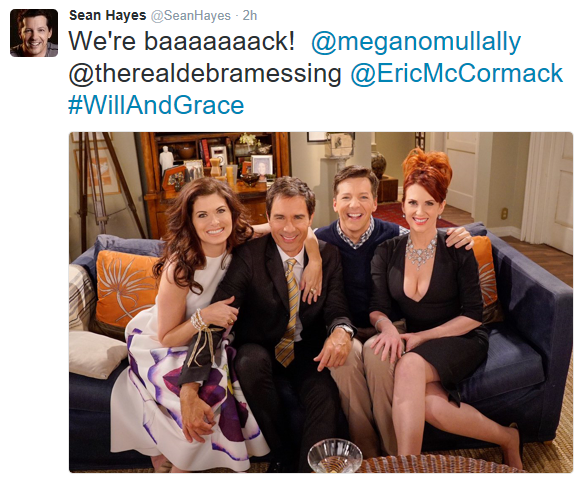 And a cryptic video clip. But watch the red words spell out WILL AND GRACE IS BACK.
@MeganOMullally @DebraMessing @EricMcCormack pic.twitter.com/I8t2HXM5Jr

— Sean Hayes (@SeanHayes) September 26, 2016
Though we're not sure if it'll be for a one-off show, a movie, a new series but it's definitely SOMETHING. FINALLY!