You can always trust Grindr to take desperation to a new level. Like just when you think you've reached the basement of thirst, you find the dehydrated sub-basement.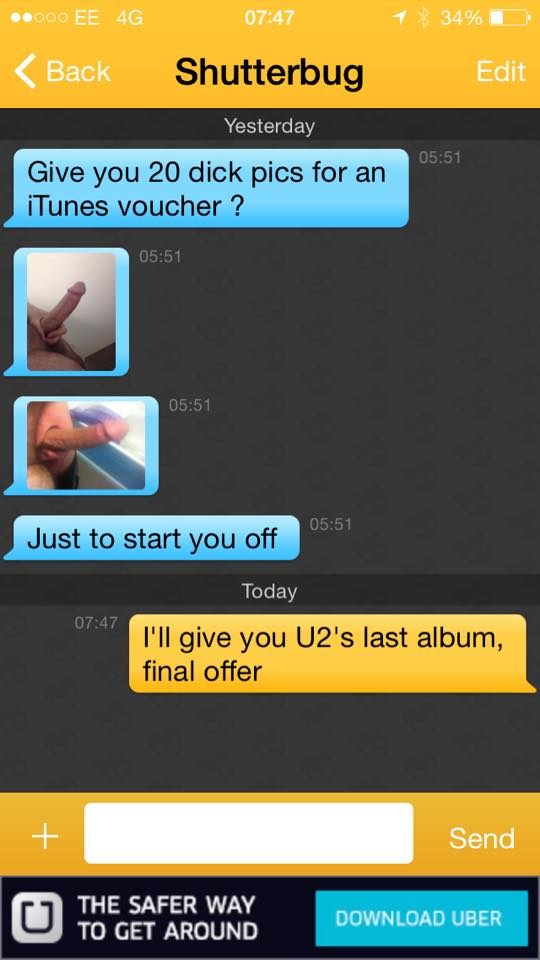 Sent in from Patrick, Australia. 
And this guy ain't even offering payment for some depraved activity like the run-of-the-mill Grindr goat. NOPE. He's not even selling his body for cash. NOPE. He's tryna flog amateur pics of himself straggling his knob for… I TUNES VOUCHERS! Stop that shit.
Somebody's clearly very affected by Taylor Swift removing herself from Spotify.
And the way he writes "just to start you off" as though anyone would be clucking for dick pics. You know, because there's such a short supply of them. *Rolls eyes*. And 20? How excessive. Like he wouldn't know every vein in that shaft after the first eight pics. Take U2's freebie and shuffle on, boo.