Don't you just hate it when you're on a date in Balans, and you asks the guy what he's into and he starts talking about yoga, like what has that gotta do with sex? BUT, this being Grindr – and therefore – not Balans, or a date for that matter, Dani knew full well what he was asking. But sassy bitches don't give up that information like an unwanted child. Clearly her banter was lost on him…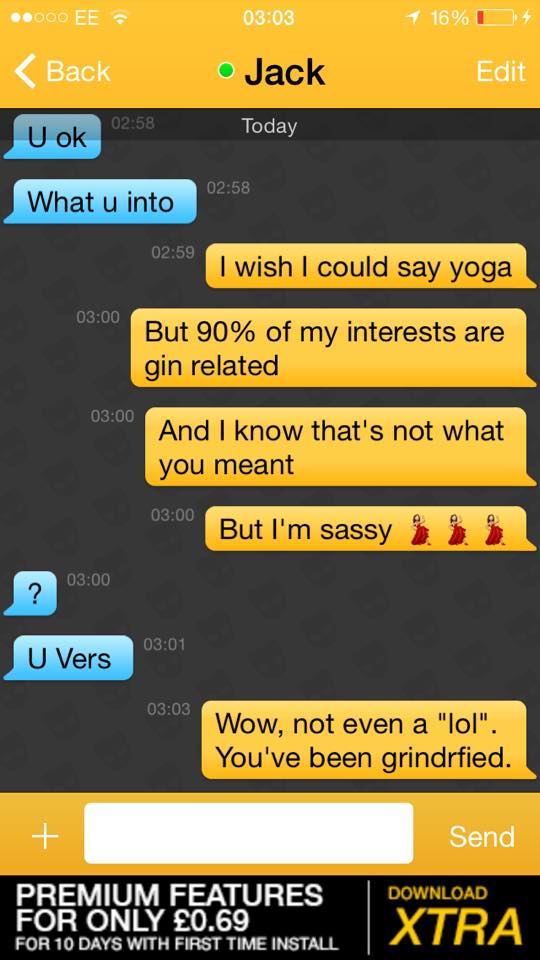 Sent in from Dani, London.
Can you imagine cracking a "joke" about enjoying drinking, and man turns around and asks if you're versatile?
AND THEY SAY CHIVALRY IS DEAD. PAH.
Grindrfied; adj. When a person has spent so much time on Grindr that they struggle to understand real human interaction.
Grindr Fails? C&C wants it…
Email: [email protected]
Tweet: @cocktalkblog