Everybody likes to be the centre of attention. So here's one way to make sure that (b)all eyes are on you. I mean, could you imagine sashaying down Old Compton street in this? The decrepit corpses would be dropping like flies. Designer Rick Owens is the mastermind behind the fashion-forward designs that combine style with statutory rape. Time-saving though, as you wouldn't even have to ask guys on Grindr to send you their dick pics.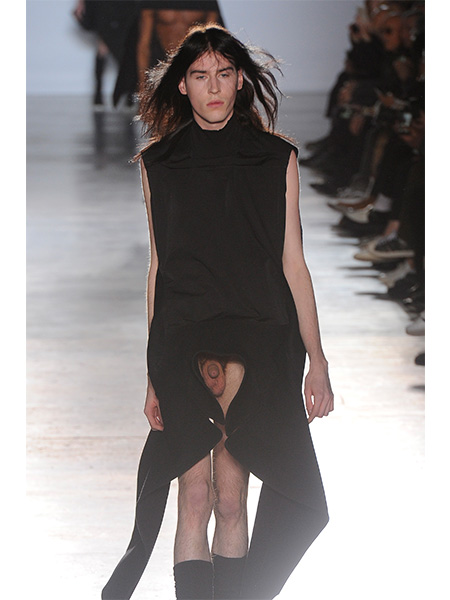 But, giblets aside, what's really selling this outfit is how happy and content the model looks to have his meat and two veg on show in front of some of fashion's elite. You can't fake that kind of joy. Not sure what's more pleasant to look at though, the model's gaunt and inbred visage or the knob that looks like a turtle that can't get off its back.
Maybe bitches backstage got jealous of his flowing locks and cut crotch holes in his outfit, Mean Girls style.