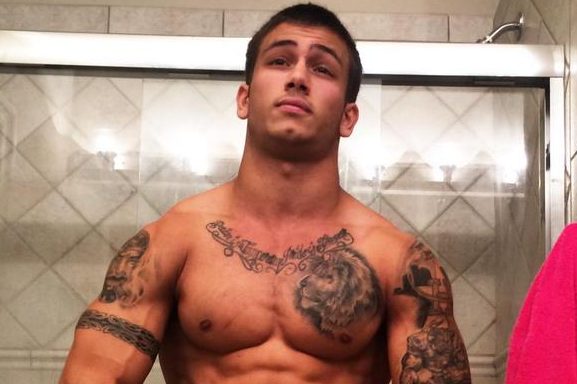 Yesterday we introduced to Michael Hoffman, the body builder that went VIRAL after posting an X-Rated video on Tumblr. Not long after the video was posted, the link was then broken. Queue thousands of gays shouting "WHY GOD, WHY?" and feebly shaking their fists at the sky with limp wrists. But the video could still be found under a different link. Well, now we know. This man, loves to tease. He teased his followers for a long time before releasing the first video – and now he's dropped another one straight away!
This time he gets dirty in the shower… Watch HERE! 
After choking the chicken for for a few minutes, Hoffman pulls some signature body building poses!
Here's a few images, in case this video goes AWOL too…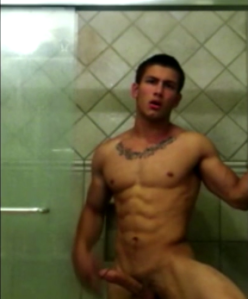 Other posts you might like:
>> Body Builder FINALLY Releases X-Rated Video [NSFW]
>> MAN CANDY: Kirk Gets Caught!
>> MAN CANDY: Geordie's Gaz Sexy Skype Leak