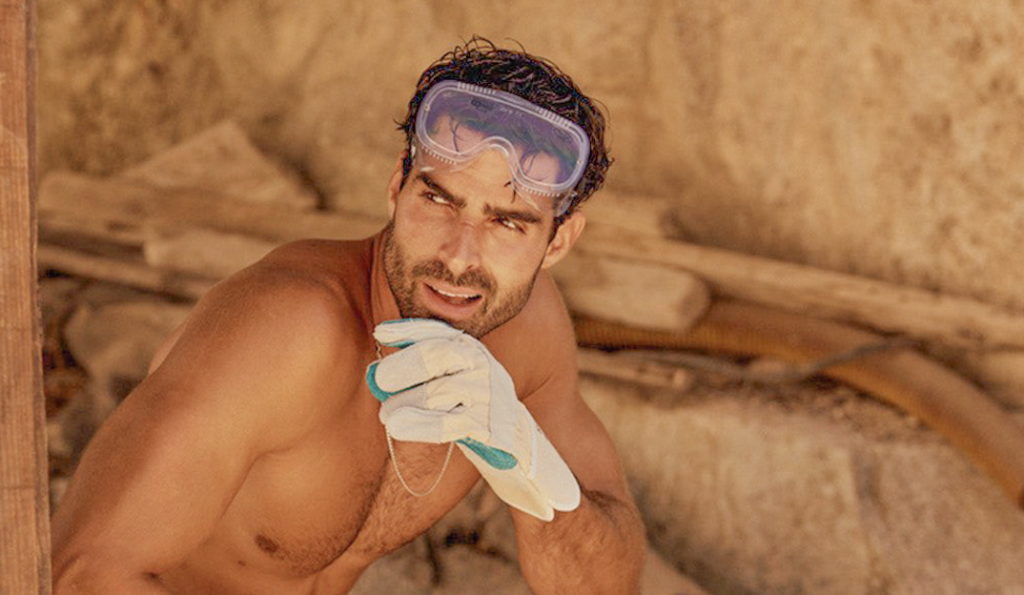 The creatives behind this Yummy shoort knew exactly what they were doing when they asked model Juan Betancourt to put on a pair of daisy dukes (and then take them off again) for this scorching construction shoot.
In fact, it was so hot on the site that Betanbourt ends up wearing little more than a pair of protective goggles, with some strategically-placed equipment to cover up… his equipment.
RELATED: Time for a renovation? Some builders and their tools (NSFW)
And thankfully, it was only a job half-done 😉
This is one time when we wouldn't object to being wolf-whistled by a builder. You can purchase issue 7 of Yummy here. Shot by Valero Rioja.
RELATED: NSFW: William Miguel Reveals massive meat in full-frontal shoot

WATCH: NSFW: A Cumpilation of Construction Hotties