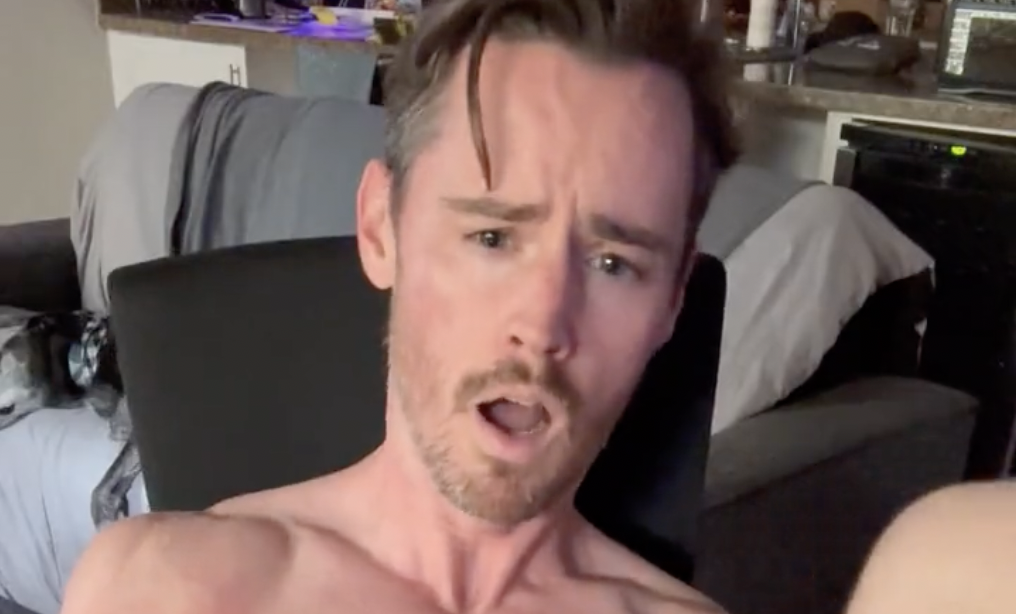 As you know, recently actor Dan Benson has been giving his OnlyFans everything they want and more, and his recent video is arguably his more x-rated so far.
The clip shows Benson jerking off another penis into his mouth, which after previously clarifying that he is heterosexual, has left some X users confused. Although it's presumed from the acrylic nails that Dan's partner from the video is trans.
"I thought he wasn't gay? I'm confused", wrote one follower. While another chimed, "Just watched you on tiktok saying you were straight and then this pops up on my feed."
However, some were confused as to whether it was a real penis or a dildo… looks pretty real to us.
Others jumped to praise the former Disney star, "It's about time Dan, we all get there eventually, well done mate!"
This clip comes shortly after Dan incorporated toys into his marketing plan:
This isn't the first time Benson has used toys on himself