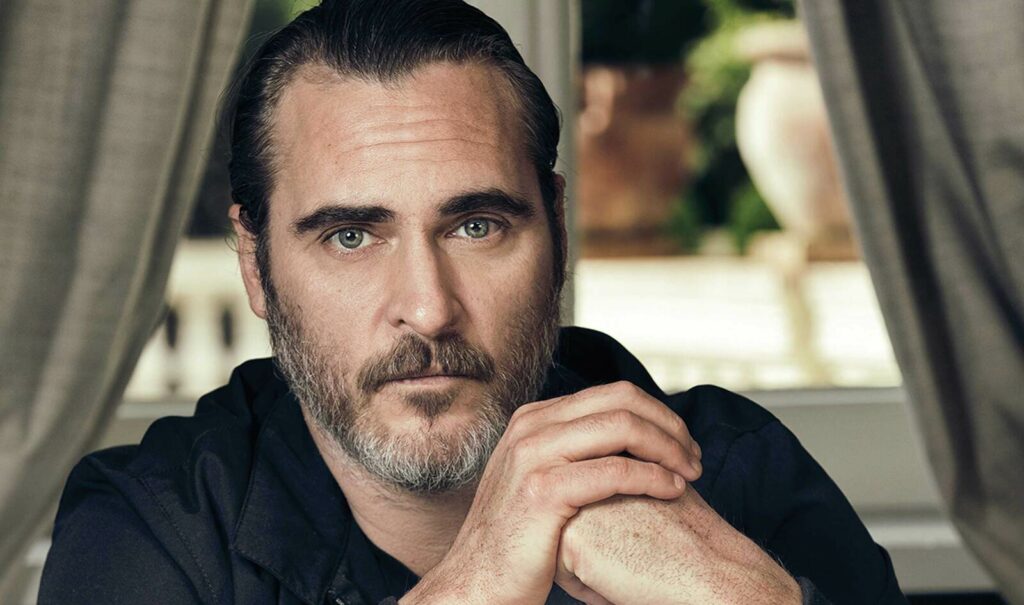 Joaquin Phoenix will star in a "sexually explicit" gay love story directed by Todd Haynes.
"It's a love story between two men set in the 30s that has explicit sexual content that or at least it challenges you with the sexual relationship between these two men. One is a Native American character and one is a corrupt cop in LA. It's set in the 30s."
"They have to flee L.A. ultimately and go to Mexico. But it's a love story and with a strong sexual component. And what was so remarkable is that it all started with Joaquin having some ideas and some thoughts and just questions and images," he continued.

Variety
RELATED: Hung, uncut and handsome: Straight guy shoots
He added that Joaquin kept "pushing it further into more dangerous territory, sexually."
We presume that Pheonix will play the cop, as having a white dude play the Mexican would be problematic.. but yet, here he is stepping into a gay man's shoes. To be fair, if straight men are going to dominate queer love stories then yes, they at least need to get their dicks out.
We're hope you're listing Paul Mescal, Josh O'Connor, Pedro Pascal, Ethan Hawke, Jacob Elordi, Diego Calva and Barry Keoghan.
I generally don't bite too much on this 'straight actors playing gay parts' debate, but at this point it's kind of relentless.