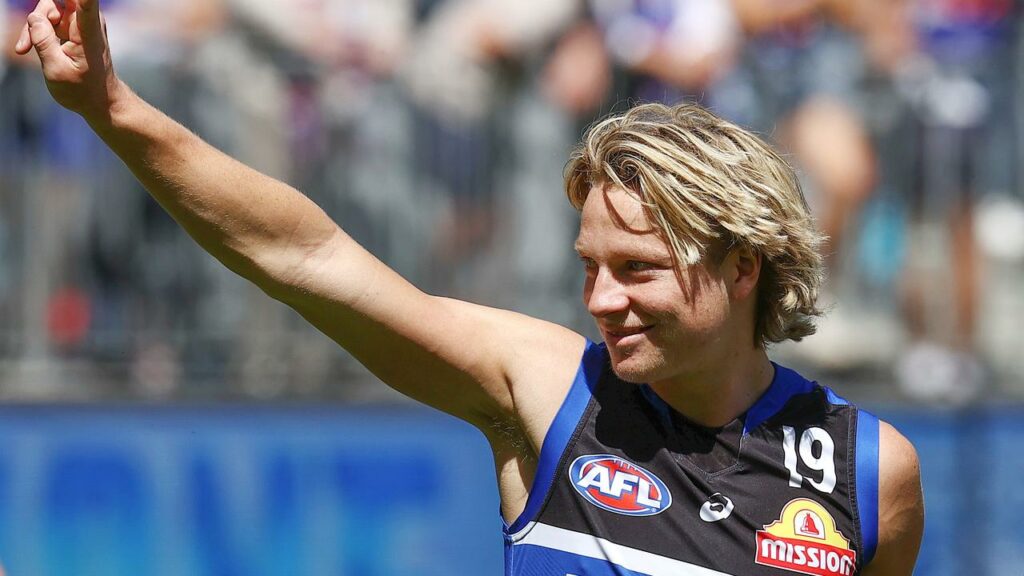 Aussie Aussie Aussie, Oi Oi Oi! 22-year-old AFL sports star Cody Weightman experienced a wardrobe malfunction when his cock came tumbling out of his shorts live on air.
The incident happened after Cody was tackled and sent spiralling upward, landing ass-first in the torrential rain. The impact sprung his dick from those tiny short shorts. Any excuse, it seems.
RELATED: Former rugby player Ashley Gibson joins OnlyFans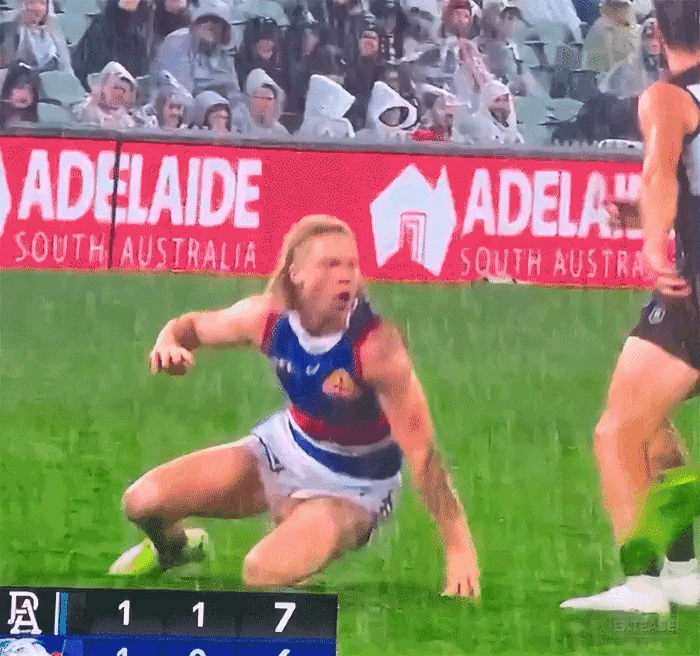 The moment may have been brief… and flaccid (we'll blame the rain)… but eagle-eyed fans were quick to see it and Cody's cock became an overnight Twitter sensation.
To his credit the footy player responded with a tongue-in-cheek post on Instagram tagging Calvin Klein and suggesting they should do a collab.
RELATED: British rugby player Stuart Fielden's d–k slip (NSFW)
This isn't the first time those notoriously short shorts have slid off mid-game. James Tedesco had his pulled down while bent over during a State of Origin match, his bare ass exposed to the crowds.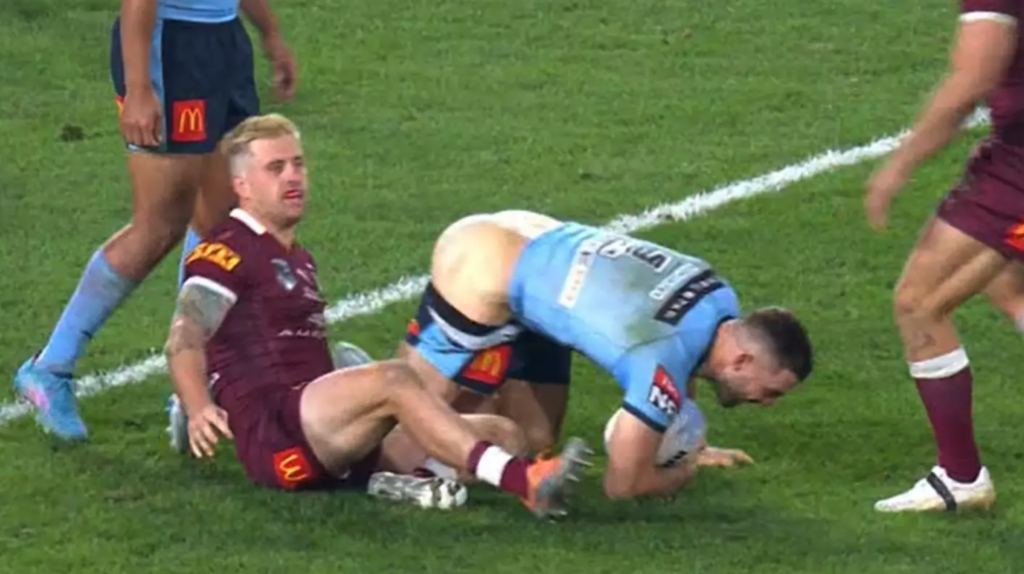 Shame these two didn't happen in the same game… Hmm maybe we should get them together.
RELATED: MMA fighter Alex Reid's dick slip