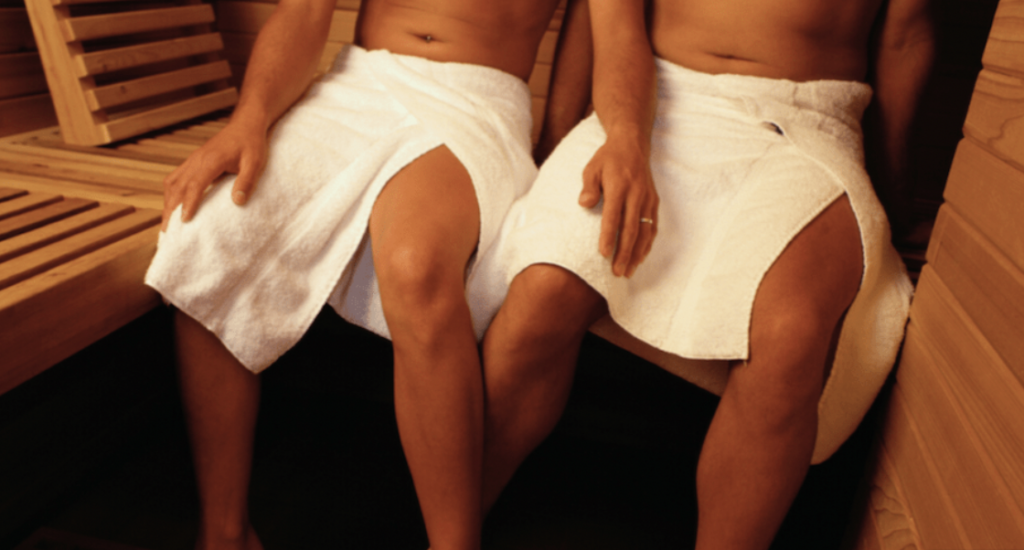 X (formerly known as Twitter) users were in for a shock recently when a clip from a sauna documentary went viral. The snippet showed an interview with a sauna-attendee who spared no details in his account of his teenage sexcapades.
"It was in a Black area, so most of the men were African American," Narville explains of his time at a gay sauna in Detroit at the age of 19. "They used to say, 'pass over the white boy, oooh Lordy me!' And they would physically pass me over".
RELATED: Did Jussie Smollett's "attacker" jerk him off at a gay sauna?
He continues, "And some of these black men were fat, and you know, they had fabulous tongues. Ooh I had a great time!" he chuckles in zero-fucks.
"I used to come and come and come, and I reckon about four or five times in a couple hours wouldn't have been unusual". Good luck finding a clean spot to stand in that room.
He outlines that one of his "great saddnesses" is that he can only come twice at the bathhouse now due to his age. Oh yeah, honey, nobody wants to kick the bucket in the sauna.
RELATED: Guy jerks off around men in sauna
This was literally bro in the sauna 😂😂😭 pic.twitter.com/fIhAUkzlwh

— AndyFromCALi on KICK (@AndyOnKICK) August 1, 2023
he was the baddest twink in the 1800's love that for him

— ⍣trini kid 🐉 (@marcustoniio) July 31, 2023
The full video can be watched here:

WATCH: Real guys hook up in sauna