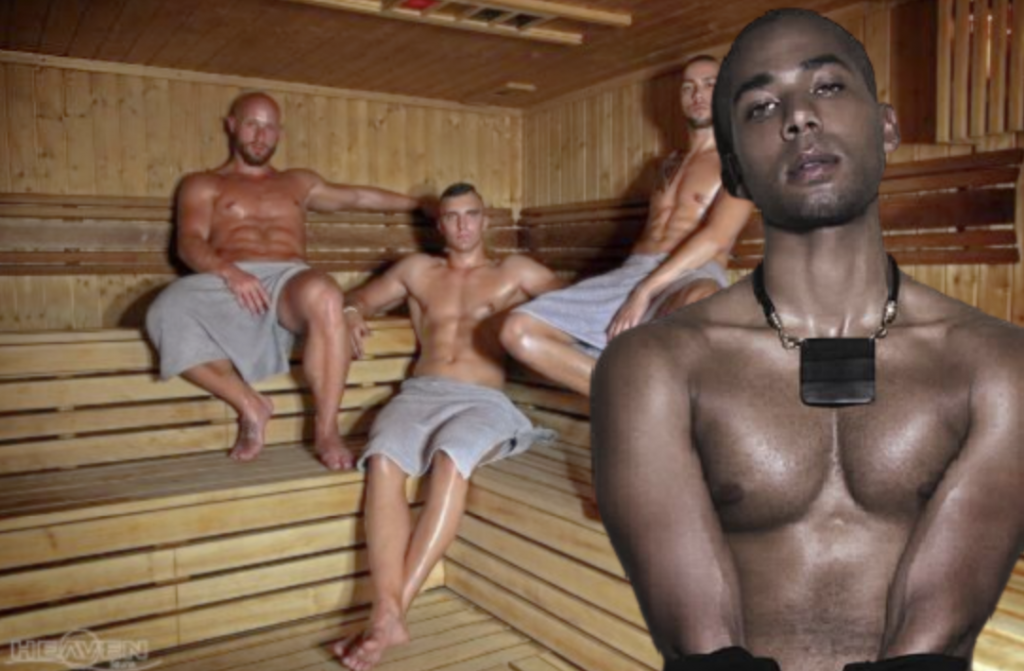 Back in 2018, Empire actor Jussie Smollett reported a terrifying gay hate crime, which soon after began unraveling under the watchful eyes of the mainstream media.
Now it's been claimed by the defense that one of the men who reportedly attacked Smollett masturbated him at a gay sauna weeks earlier a court heard.
In the original claim, Smollett alleged that two men had put a bag over his head, along with a noose, while chanting gay slurs. Two brothers, Abimbola and Olabinjo Osundairo, were then arrested after being caught on CCTV buying ski masks, gloves, and MAGA hats. The brothers, who both had both featured on Empire as Extras, then claimed that Smollett had paid them each $3500 to stage the hate crime.
RELATED: Are These Empire Star Jussie Smollett's Nudes?
On Wednesday's hearing, Abimbola told the court that he attended Steamworks, the gay sauna located in Chicago's Boystown.
He was then asked if gay porn played on the screens, which Abimbola said he "didn't recall".
"You don't recall seeing gay pornography? You don't remember masturbating with him?"
Jerking off an A-list actor is generally something most people would remember, but Abimbola simply replied, "No". Although, we all know that saying "I don't remember" is how you sidestep a guilty response without lying under oath.
The defense, Shay Allen, later reportedly cross-examined Abimbola for two hours, during which he claimed the twins offered to settle out of court and retract their claims for $1 million. He also questioned Abimbola about a relationship with Smollett.
RELATED: Colton Underwood was snapped naked in a gay sauna, then blackmailed
But he claimed that they were "never" dating.
Allen also claimed that Abimbola was homophobic and that he had used the f-slur on the set of Empire too.
So just to summarise: Jussie Smollett is claiming that an extra from the show in which he has a main part, masturbated with him at a gay sauna, dated him, but then attacked him because he's also homophobic. This is messier than Michael J Fox eating alphabet soup.

WATCH: Guy jerks off around men in sauna