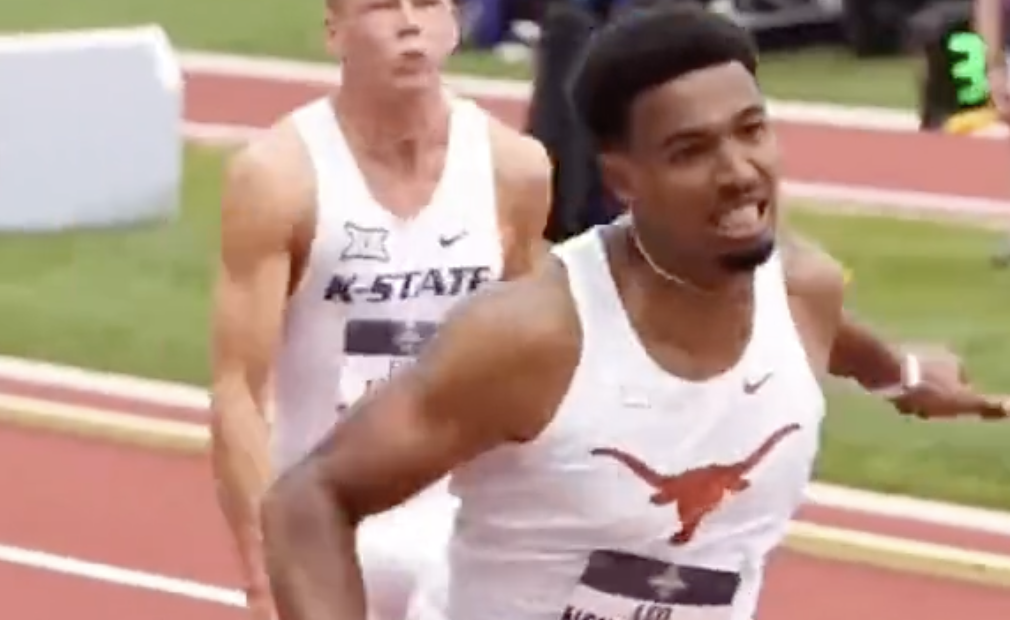 An athlete was just looking to share his 100m personal best but if it was just a video of a dude running track, then it wouldn't have amassed over 4 million views.
And we're just not buying that you watched the video back and posted it with complete naïveté. Still though, certainly makes the sport more interesting to watch.
Check out the video after the jump
RELATED: Watch: NFL Sportsman Suffers Wardrobe Malfunction, Live TV Screens His Junk [NSFW]
QUIZ: Cut or Uncut? Sports Edition!