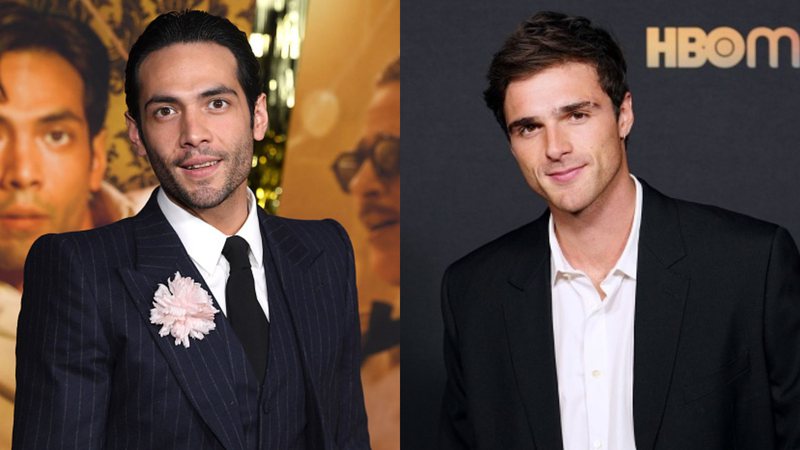 Euphoria's Jacob Elordi is certainly leaning into his gay-offerings; as the actor is set to star in two upcoming roles that revolve around queer infatuation.
Elordi will play the lover of Babylon actor Diego Calva in an upcoming film adaptation of the Shannon Pufhal novel On Swift Horses. From Daniel Minahan, the plot will follow Muriel (played by one of our favourite actresses Daisy Edgar-Jones) and her husband Lee (Will Poulter) who plan to start a new life when he returns from the Korean War.
RELATED: Barry Keoghan went nude ahead of homoerotic role with Jacob Elordi
However, Julius (Elordi) a "gambler with a secret" and Lee's younger brother upends their plans.
According to Film Updates, "Elordi plays Julius, a war veteran who has found himself in Las Vegas. There he meets Henry (Calva), a blackjack artist. Henry and Julius's love burns in the shadows until Henry is forced to flee."
Meanwhile, Pop Crave quotes Calva as saying: "I don't know if I can say this but we are going to have pretty hot scenes in this movie".
Elordi will also be starring alongside Oscar-nominated Barry Keoghan in Saltburn, a college thriller that sees Keoghan obsessed with his professor.