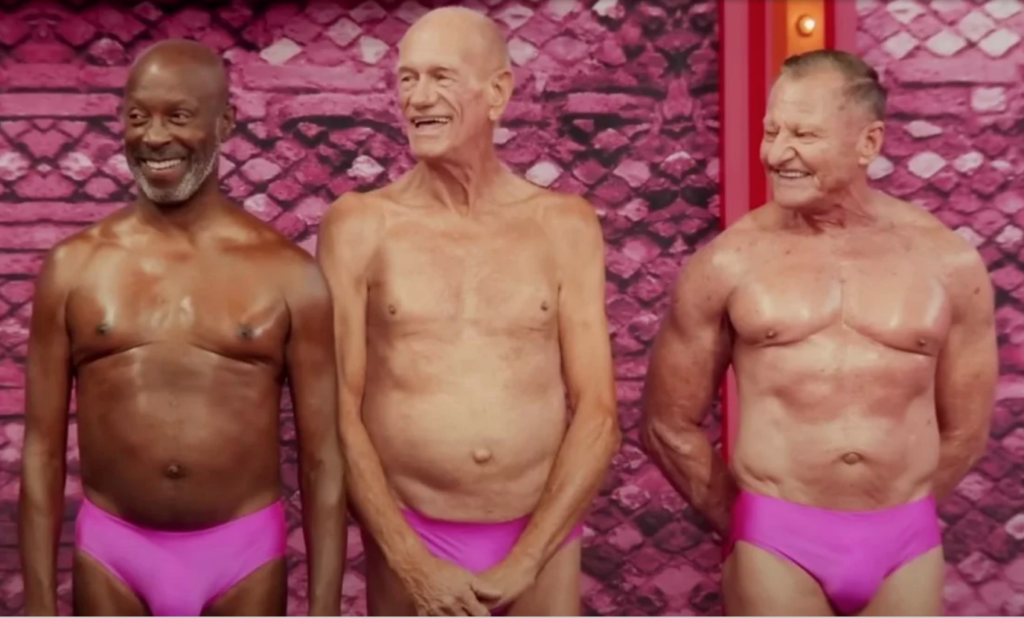 This week, during one of Drag Race's now-40 minute episodes, the usual Pit Crew were replaced by viral troupe The Old Gays, in-fitting with this week's ageing-theme that saw a Golden Girls/Girl Group challenge.
Jessay Martin, Robert Reeves, and Mick Peterson looked great in their hot pink speedos, proving that life doesn't end at 40 for gay men; although they have beyond proved that with their continued success online.
RELATED: The Old Gay react to Grindr tags and it's kind of wild (Video)
On this week's The Pit Stop, Bianca Del Rio was joined by Mariah Balenciaga who noted, "I wasn't expected them to have all that body under there". Well you wanna see what's inside the speedos, girl.
Some of you may knows that Robert and Mick are not shy at all when it comes to showing off their bodies… With Robert having featured in a softcore naked shoot, and Mick having done full porn.

WATCH: 'Old Gay' Mick bottoms in gay porn