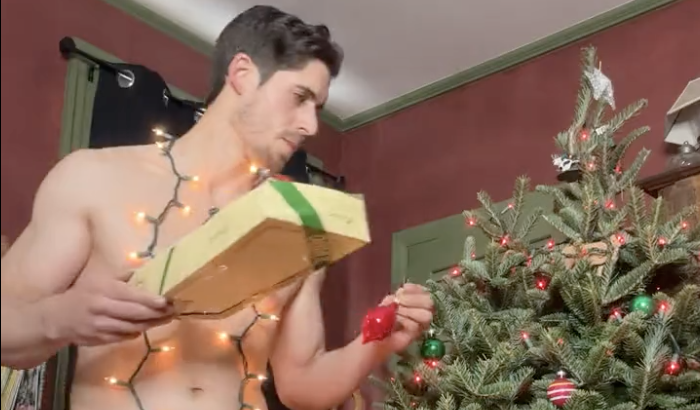 There's no right time to hang up your Christmas decorations (as long as it's not in October), so if you're yet to get in the Christmas spirit, we've a feeling this festive thirst-trap will help.
Watch as this hunk manages to hang his ornaments while having a hands-free orgasm, and we're wondering if Santa can leave one of him under our tree. Get you a man that can decorate the tree and your face this holiday season.
We'll take a squirt of homemade eggnog while you're there.
RELATED: This Santa is just what we wanted for Christmas (NSFW)

WATCH: Merry XXXmas: Super-Spunkin' Santa Compilation