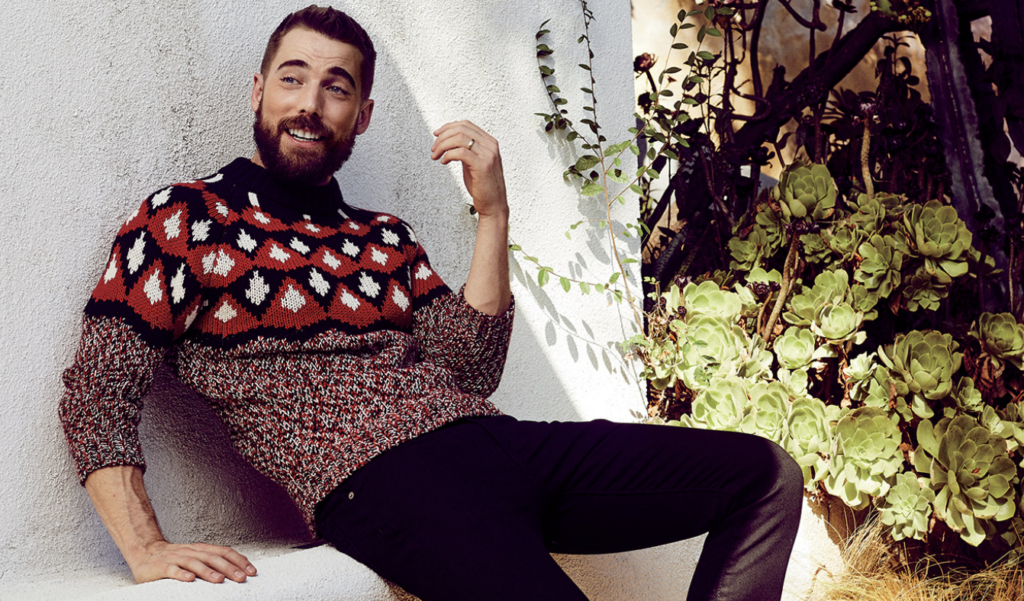 Dustin Milligan is most known for his – admittedly, very PG – role in Schitt's Creek (followed by Celebrity Drag Race, obvs).
Although, these are obviously not his only projects, and we're trying to figure out where this one is from. In the clip, Milligan stands naked with nothing but a cigar in his mouth and a censorship box over his bits.

Although from the looks of it, even the big black box can hardly contain Milligan's swinging schlong.
RELATED: Orlando Bloom Goes Full-Frontal in Italy — UNCENSORED! [NSFW]
See more exclusive videos on our member page!