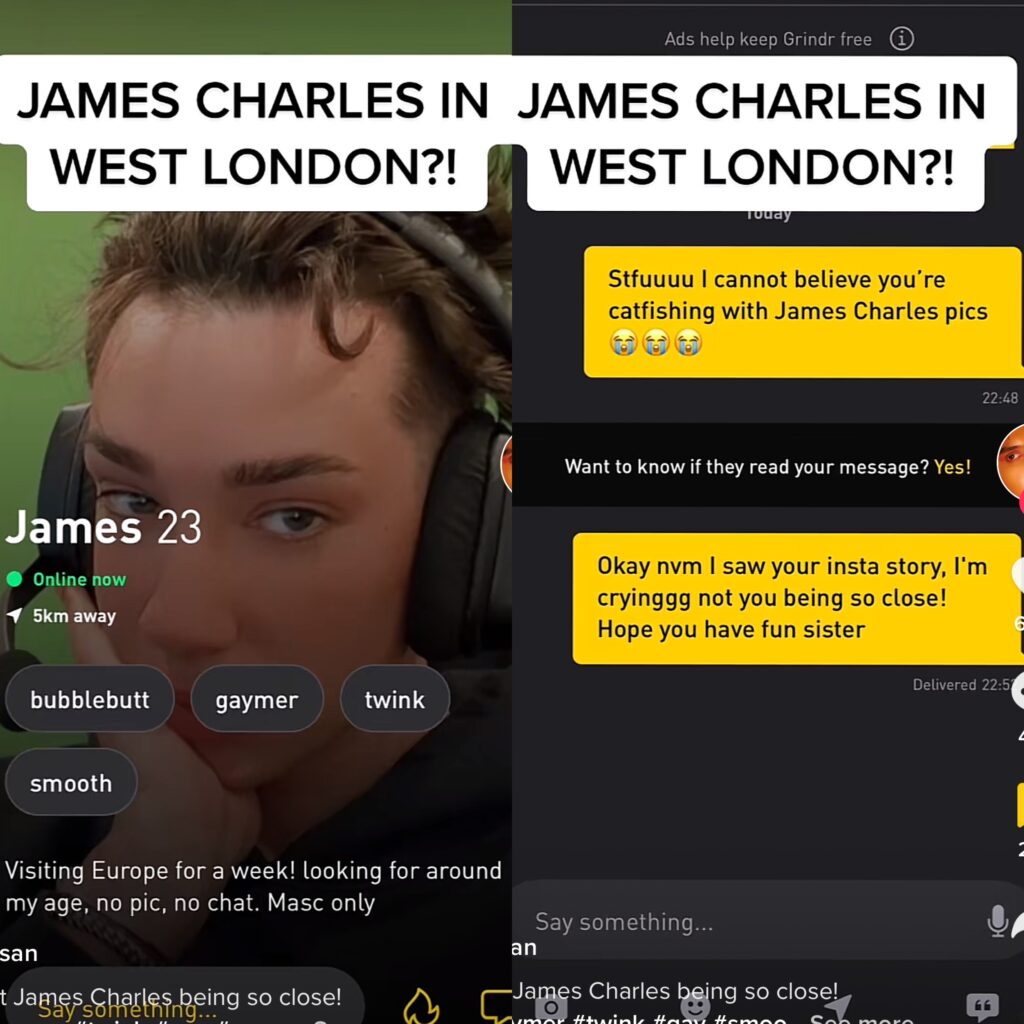 Just recently Bros' actor Luke McFarlane admitted to using Grindr, along with other celebrities like Billy Eichner, Adam Rippon, and Davey Wavey, that have been known to use the app.
Well, now this TikToker believes he's found James Charles Grindr profile, and we're pretty certain it is.
The video posted by user @hasan__xoxo shows a West London-based profile with a selfie of Charles as the image, and 'James', 23 as the screen name and age. Initially he thought the profile was fake and sent them a message saying, "(Shut the fuck up) I cannot believe you're catfishing with James Charles pics".
But after checking Charles' Instagram stories, he saw that Charles is currently in London.
Viewers were particularly bemused by the profile which uses tags: Bubble butt, gaymer, twink, and smooth.
While the 'bio' reads: Visiting Europe for a week! Looking for around my age, no pic, no chat. Masc only.
"It's not him, it says looking for around my age", joked one user, referring to prolific accusations that he has groomed, flirted and sexted with 16 and 17-year-old boys.
"I love the bubblebutt tag, like ok miss BBL" wrote another.
However, for ironic reasons, most people got a kick out of the 'masc only' preference.
"Besides the jokes," another empathised, "it must be such hell for him to date or have a one night stand, everyone knows him and probably will make everything public".