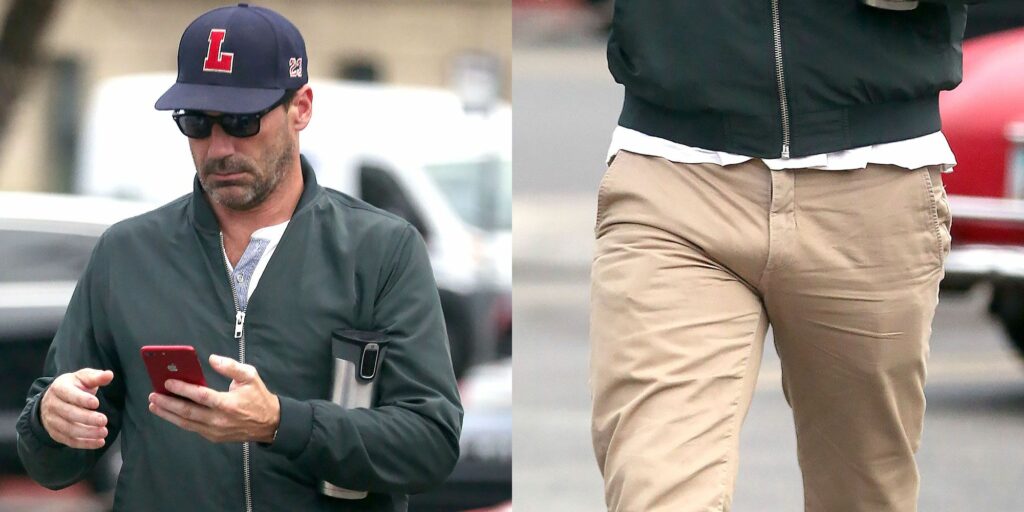 Jon Hamm attended everybody's fave thirst-trapping radio show: The Howard Stern Show, and continuing to do his work for the gays (after MMA fighter XX groped another guy's dick) Stern asked Hamm about his Hammaconda.
A rumour mill that began when Hamm was working on the set of Mad Men in 2013 claimed that Jon was "forced" to wear underwear on set. Naturally, snaps of Hamm's prominent bulge while going commando have only stirred the pot.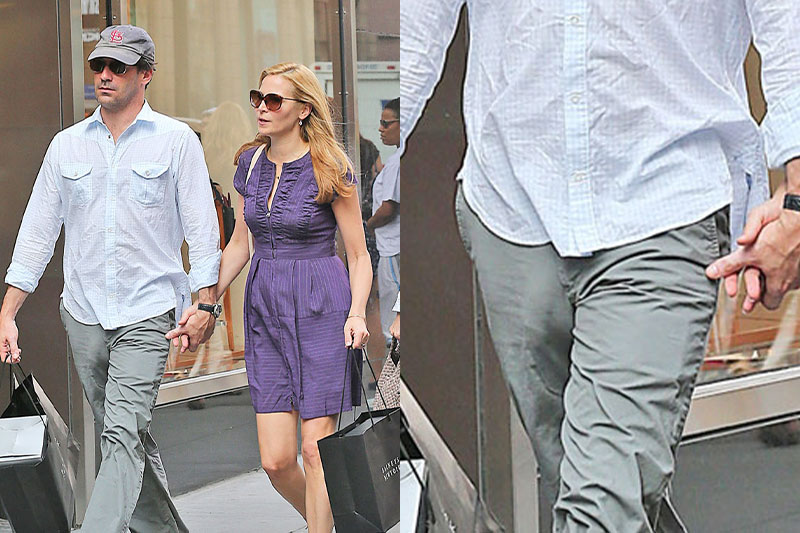 "I have worn underwear every single day of my life, Howard," said the actor. "First of all, who doesn't wear underwear?"
Um, literally thousands of people.
He continued, "With a suit? Come on. I love a comfy boxer brief, thank you very much. I like a breathable cotton. Who doesn't?"
Um, once again, thousands of people. I don't know, I can smell something, and it's either bullshit or a waft of his free junk.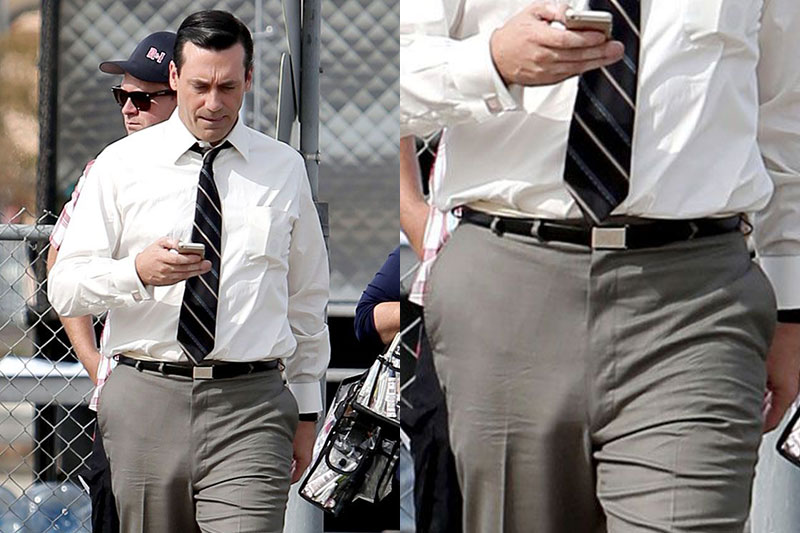 Hamm also spoke to Stern about his early career which involved working on softcore porn movies. Sadly, not in front of the camera… at least, that's what Jon says. We're pretty certain that if nobody has spotted the Hammaconda in a flick yet, he's not going to suggest that one exists. But we have hope that he might have been a face-off-screen service.
Watch the full interview here: