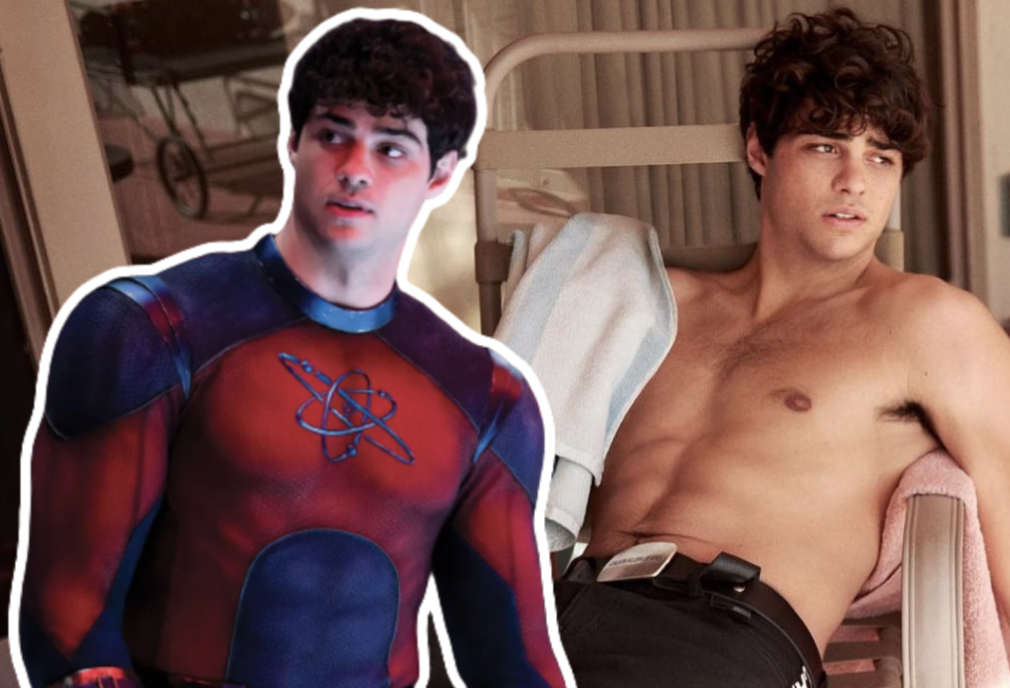 Noah Centineo – the internet's heartthrob that shot to fame as the lead lad in hit teen rom-coms Sara Burgess is a Fucking Bitch and To All the Boys I've Blown Before – has been cast as Atom Smasher.
So if you see us hanging around Warner Bros studios in Hollywood dressed like a particle, mind your damn business.
The first-look images from Total Film show that Centineo looks just fuckable in the new superhero outfit, shocking absolutely nobody.
RELATED: A Visual Explanation of Why We're Obsessed with Noah Centineo [NSFW]
RELATED: National Superhero Day is here to save the gay! (NSFW)
Now, if like us, you're wondering, who the fuck is Atom Smasher, you'll find him in the Black Adam comics. Centineo will star as Albert Rothstein (Atom Smasher) who's powers include growth and incredible strength. He'll star alongside an all-star cast that includes Dwayne "The Rock" Johnson, Sarah Shahi, Pierce Brosnan, Quintessa Swindell, and Jennifer Holland.
Black Adam is out on 21 October in US theatres.
RELATED: Avengers Unite! Battle of the superhero cocks (VOTE!)