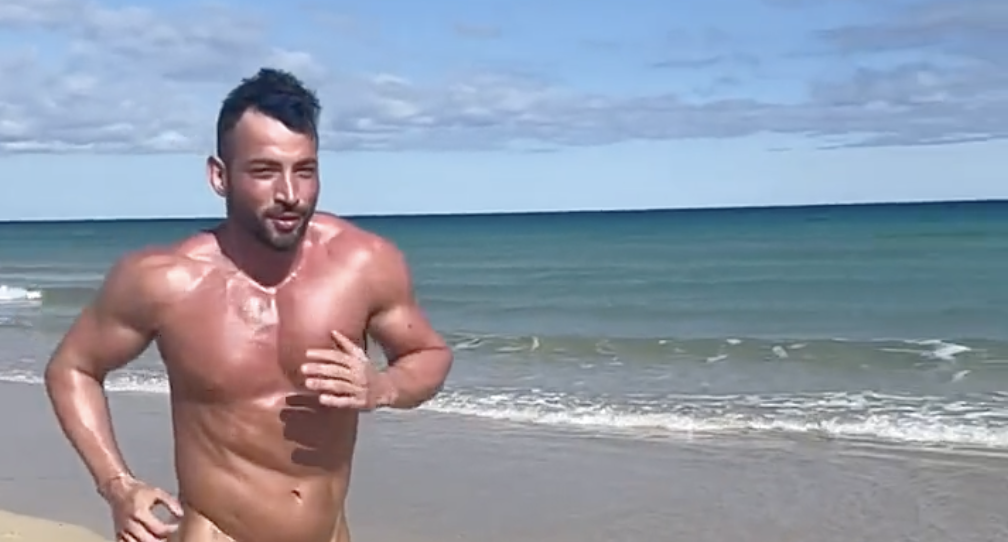 "I'll be ready… and by that we mean douched!"
If you thought David Hasseloff was fit in the 90s, check out this guy in 2022. Red speedos? That's so 20 years ago. Perhaps this could be Baywatch if it was produced by HBO… We'd watch!
And this hunky creator has even recorded in slow motion so that you have time to appreciate every inch.
RELATED: NSFW: Dominic Calvani's Nude Beach Snap has us WET!
WATCH: Three uncut hunks day at the beach