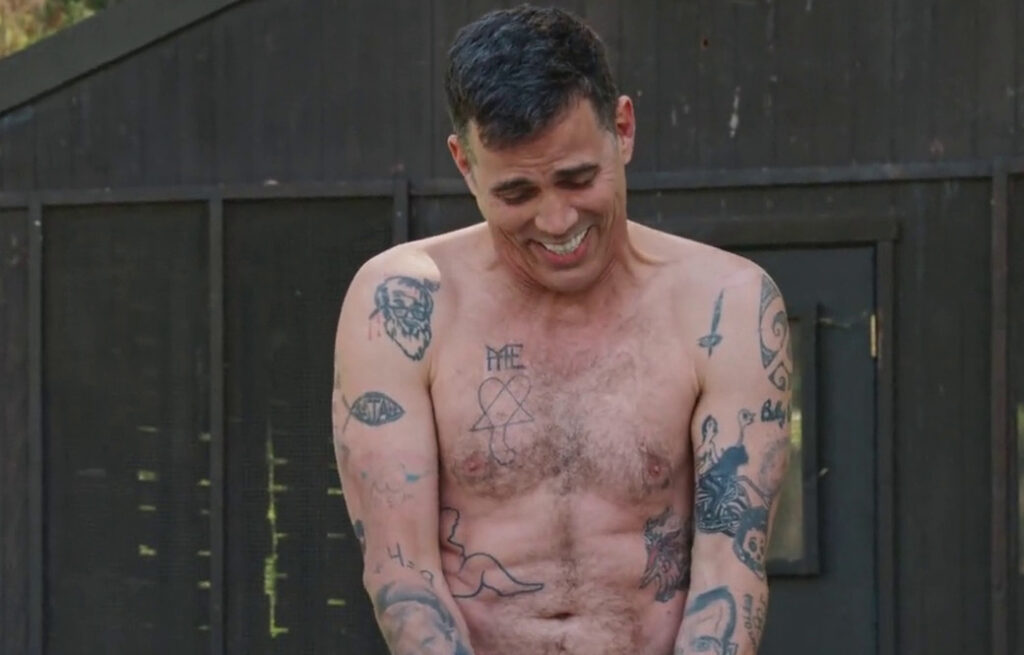 If you know Steve-O by now, you'll know that he loves to show off his Jackass, and the front too. You can say you watch the show for the stunts, but we know views would be down if there was no peen.
So if you've ever wondered what his pee hole looks like as a close-up, you will wonder no longer. As part of their latest film, the daredevil decided it would be a genius idea to put an entire hive of bees on his dick.
If they know what's good for them, they'll be sucking more than blood. I mean, who wants to drink blood when you're so close to the jizz factory?
RELATED: 'Jackass Forever': NSFW Stunts from the dick-baring daredevils
Unsurprisingly, it isn't long before his junk starts to retreat away from danger.
There's also some joyus shots of the lads rolling down a hill naked (so yeah, they're not rimming, which it may look like).