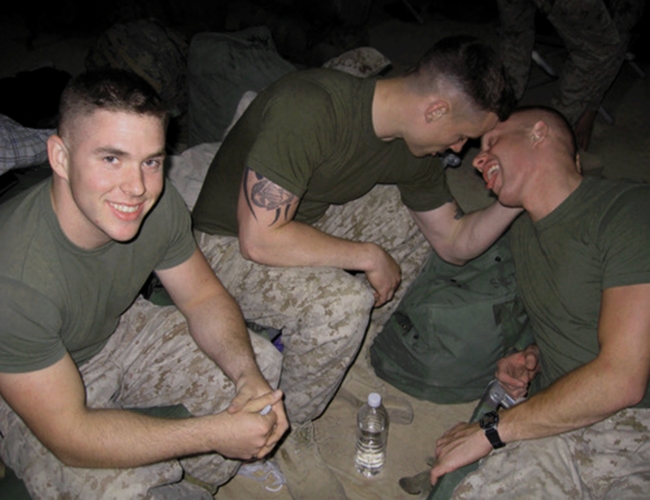 Eight paratroopers are under investigation, and hundreds were banned from NATO deployment when a video surfaced last week of an orgy at the barracks involving a civilian woman.
The woman – who the gays would probably brand "an icon" – had been snuck into the barracks as many as 31 times over the past five months, according to The Times of London.
Question: how safe are the bases of our armed forces if Becky with the Good Pussy can sneak in over 30 times?
And perhaps she'd have continued to do it if the event wasn't caught on camera. Well, you can't blame a lady for wanting to capture her achievements on film. How else will she show the grandkids?
RELATED: NSFW: A ton of hunky military men that'll make you stand at attention
Sir Patrick Sanders, told his generals and commanding officers in a letter he would not "risk the mission or the reputation of the British army" by sending the troops abroad. Well, I know think sending them abroad would risk their reputation; dumping loads on Jessica's face, perhaps.
Although no crime was actually committed, Sanders said the video appeared to "denigrate women" and was not in-line with the army's values.
"My message to the army is clear – our license to operate is founded on trust and confidence and we must hold ourselves to the highest standards," Sanders wrote. He added that "such behavior is unacceptable, corrosive and detrimental to the army's reputation," according to The Times.