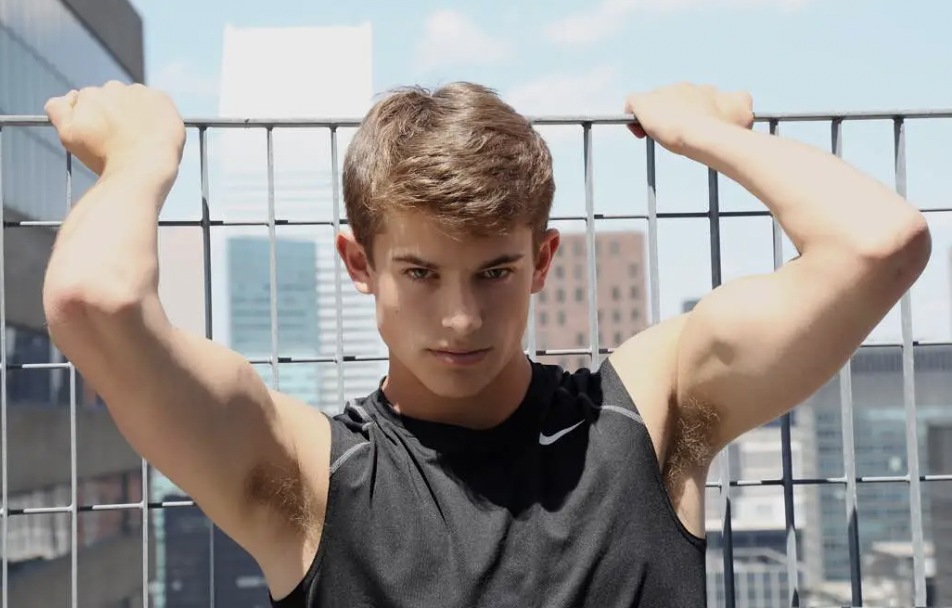 While the TV adaptation of Audrey Niffenegger's novel The Time Traveller's Wife (and subsequent film in 2009) hasn't been met with glowing reviews, there is one scene that has everyone talking.
The series sees Theo James as time traveller Henry, who uses his special ability to transport himself back to his teenage years… and then give himself a blowjob. Finally, a depiction of what time travel would really look like.
The young traveller is played by Brian Altemus, and therefore a going back to the past to suck yourself off makes perfect sense.
Although, perhaps it's not as hot of an idea when you get interrupted by your dad, which is what happens to Henry.
RELATED: Who needs a man when you can self-suck?
The scene has stirred questions about sexuality, and whether blowing yourself (some guys don't need a time machine to do that) is gay, or at least, bisexual.
I, personally, think most straight would suck their own dicks if they could, and it wouldn't be classified as gay or bisexual; the same way they touch their own dicks and it's just masturbation.
Although, Queerty raises some interesting points, in that, it's never explained how the blowjob itself came about. Was it the future Henry or the past Henry who brought it up? As a horny teen – regardless of sexual identity – we presume it was both.
We'd have fucked the crease in the couch at 16.

WATCH: Handsome guy self-sucks then spunks on himself