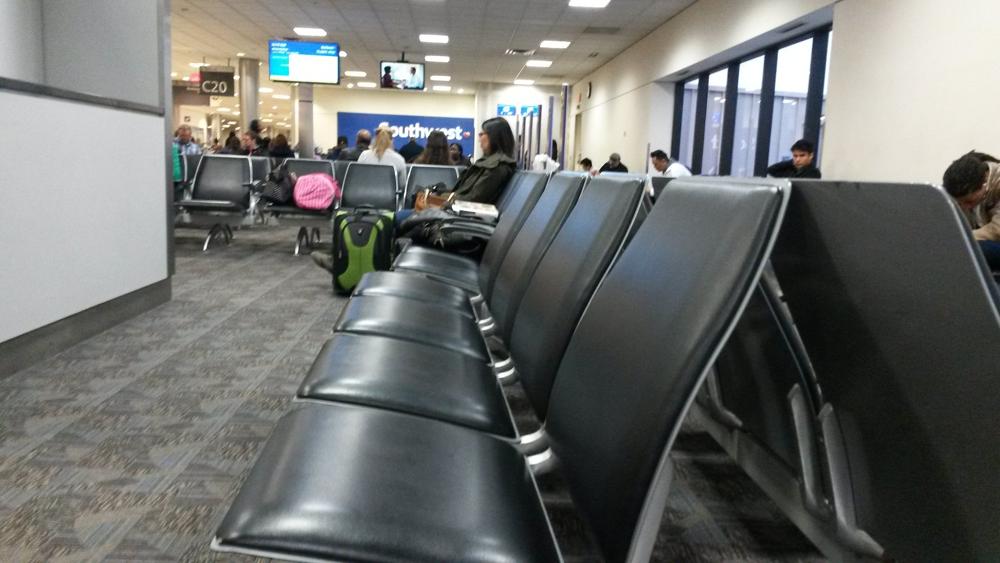 If you thought that airport security was pretty tight, then you probably haven't flown via Atlanta airport.
One passenger was brave enough to film himself fully pantsed and playing with himself before his flight. Maybe he just needed to unload his balls in order to adhere to the weight limit?
RELATED: Mile-High Club: Get onboard with these sky-high studs (NSFW)
We see a lot of guys getting their rocks off in public – usually on trains or in cruising areas – but this is a real ballsy move.
WATCH: The Mile High Club (compilation)