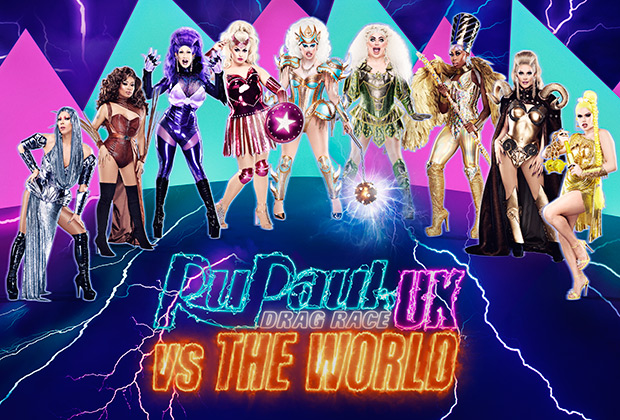 Last year it was confirmed that an international spin-off of Drag Race would take place and since then there's been non-stop guessing about who will make up the cast.
Yesterday (18th Jan) the cast were announced and we have some thoughts.
Representing the US are Mo Heart and Jujubee. That's right, Jujubee is back for a fourth attempt at the crown. As much as I love Jujubee, it's getting desperate. If you don't win a crown with three attempts, then it's not meant to be. It might've been acceptable if a few years has passed, but it was just yesterday she was losing to Shea Coulee. I'm no longer interested in what she has to bring.
Mo (formerly known as Monique) always have time for Mo, but this had better her last time too and those wigs better be GLUED TO HER SCALP.
It will also be interesting to see how these US queens take to the BBC – as it feels like they're going back to the early season filters. In fact, the whole thing should have been hosted on a grander set.
Representing the UK are Baga Chipz *sigh* – honestly, I'm not sure I'm ready to hear "MUCH BETTA" every single week. It wasn't that funny the first time around, let alone now it's been milked like the clientele of Chinatown massage parlors. At least we'll get another good Snatch Game.
Blu Hydraenga and Cheryl Hole are also back. Season 1 of Drag Race UK was hardly the most iconic, so to have three of its cast members means that a third of this series is compiled up of that vibe. And it's not that they are bad queens at all, I would have just liked to have seen some fresher talent.
Representing Canada: Lemon is quite fun are I'm excited to see her back after the rap on Priyanka's track.
Jimbo is definitely a queen I want to see return, he was one of the frontrunners for me and I'm excited to see more of his wild MILF outfits.
Representing Holland: Janey Jacké – Now I'm not familiar with the full season of Drag Race Holland, but from the VTs, this one is the winner so far – definitely top 3!
Representing Thailand – Pangina : It's actually wild that they now have the host competing in one of the shows – I would personally be mortified if I didn't win and then had to judge other queens, but that's just me.
It's quite a mixed bag, but the guest judges are stellar: