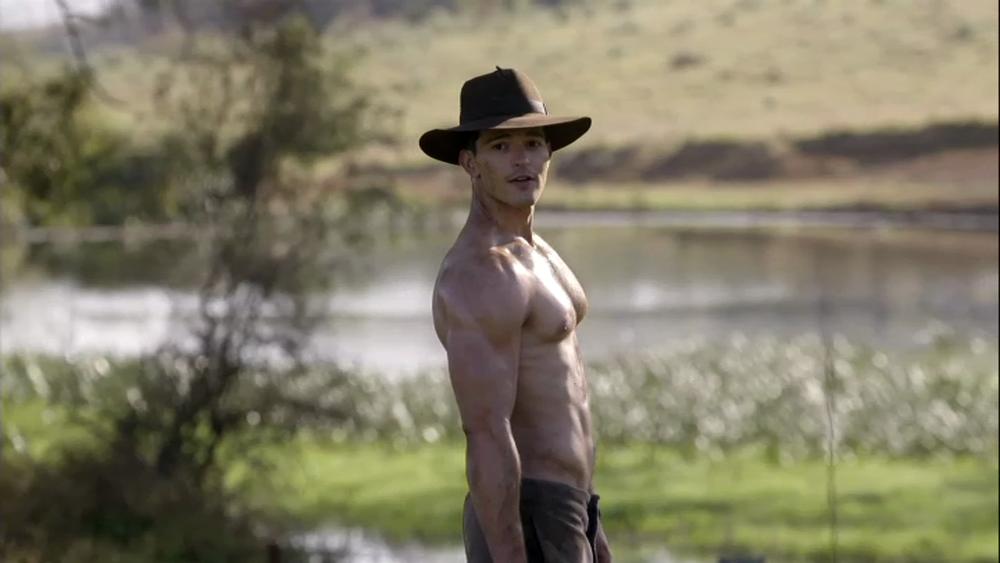 Many actors have one stand-out role that they become most-known for widely.
For Dominic Allburn it's The Model (2016), and we just can't imagine why… Well, come to think of it, there is that scene where Allburn takes off his robe to go for a swim and reveals that he prefers to do his lengths in his birthday suit. In fact, it's exactly what we wanted from Ryan Phillippe in Cruel Intentions.
Maybe he could swap the breast-stroke for a peen-stroke?
RELATED: MAN CANDY: 'Mindy Project's Chris Messina goes Full-Frontal in Skinny Dipping Scene [NSFW]
Generally, the film was met with mixed reviews, with IMDb summarising: "Emma, an emerging model, struggles to enter the Parisian fashion scene and develops a dangerous obsession for fashion photographer Shane White" (Ed Skrien).
Skrien is also very easy on the eyes, so at least you'll have some chiseled men to look at if you don't enjoy the plot. Check out that scene here: