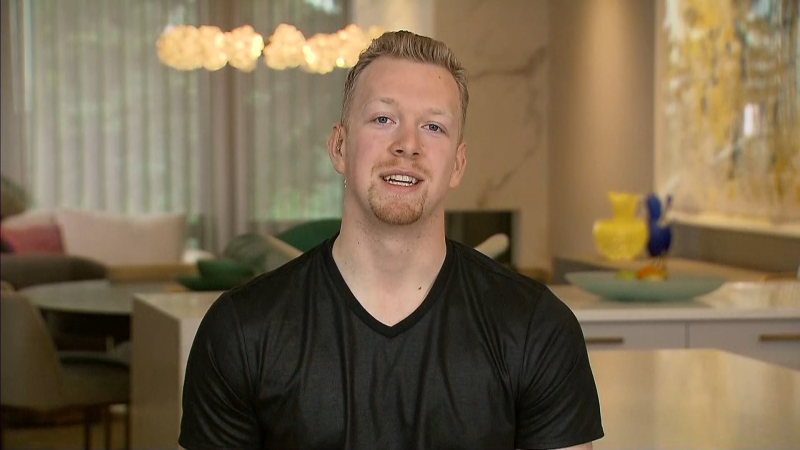 Nashville Predators prospect (don't worry, we don't understand any of those words either), Luke Prokop has made history by becoming the first NHL (National Hockey League) player to come out as gay.
"While the past year and a half has been crazy, it has also given me the chance to find my true self," he wrote in the message shared across platforms. "I am no longer scared to hide who I am."
"Today I am proud to publicly tell everyone that I am gay."
"From a young age I have dreamed of being an NHL player, and I believe that living my authentic life will allow me to bring my whole self to the rink and improve my chances of fulfilling my dreams," he added, thanking his "family, friends, and agents" for supporting him.
Speaking to ESPN, Prokop said that he decided to come out after his season was cut short in 2020 due to Covid.
"I was lying in bed one night, had just deleted a dating app for the fourth or fifth time, and I was extremely frustrated because I couldn't be my true authentic self," he said. "In that moment I said, 'Enough is enough. I'm accepting who I am. I want to live the way I want to, and I want to accept myself as a gay man.'"
RELATED: Carl Nassib breaks new ground as first NFL player to come out as gay
After telling his friends and family, he then made the step of telling his boss.
"I remember getting off that phone call and tears just started coming from my eyes, I was so excited," Prokop said. "And in that moment, I thought, this is what it's going to feel like for the rest of my life. For them to show that support that they did in that moment, it felt like I can rule the world."
Well, the novelty definitely wears off, darling. And the straights will only offer their undying support during June, but other than that…
"The Nashville Predators organization is proud of Luke for the courage he is displaying in coming out today and we will support him unequivocally in the days, weeks, and years to come as he continues to develop as a prospect," Nashville Predators President and CEO Sean Henry said.
"A long-stated goal in our organization is equality for all, including the LGBTQ community, and it is important that Luke feels comfortable and part of an inclusive environment as he moves forward in his career."