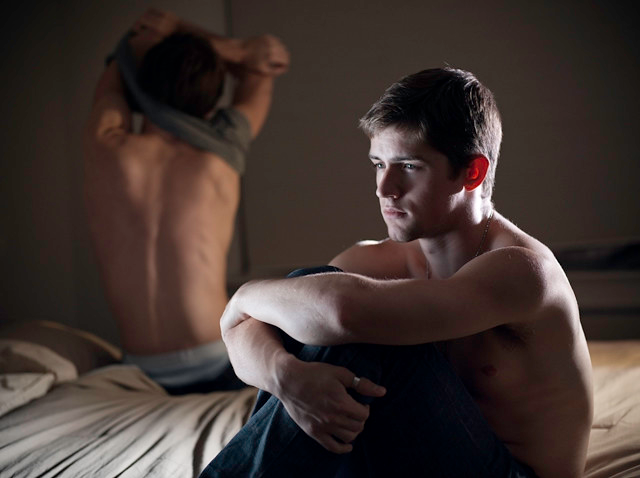 For those of you who are single and don't see that status changing any time soon, you might relish in these stories from the listeners of Cocktails & Confessions. On the episode "A threesome beats flowers", participants shared their worst Valentine's and it was far more delicious than any box of chocolates.
"My boyfriend dumped me on Valentine's after making me watch Silence of the Lambs"
"My boyfriend made a joke about his positive status to his friends at dinner. That's how I found out after four years".
"Two years ago I had a Valentine's date with a guy who lived nearby in Earl's Court, but it coincided with a guy visiting from Bristol who I'd fucked once (and definitely wanted to fuck again). He was on his way to get the train back to Bristol that evening so halfway through the date I made an excuse that I had to pop back to my flat nearby to let my imaginary housemate in, fucked the guy visiting from Bristol, and then returned to my date. I then took my date back and fucked him, too (and no, I didn't shower in between)."
"He text me 'I don't love him' at dinner. He meant to send it to his friend with a similar name".
My ex cheated on me in a sauna during a solo spa day I bought him for Valentines".
"I took my boyfriend to Paris, he got drunk and then spent all night accusing me of cheating… Before admitting he did."
"I started dating a banker guy from London who was working in Belfast (where I'm from) for a while a few years back. He had to move back home after a couple of months of dating and asked me to come to London on the weekend of Valentine's Day. Booked flights, got there had to hang around St Paul's all day waiting on him to finish work, but eventually met him and he was acting like he couldn't have been bothered.
"Took me to a tapas restaurant and the first sign of a bad weekend was someone being knocked down by a car right beside us. Then after that, went back to his and he sprung it on me his sister was living with him and didn't know he was gay so I had to sleep on the couch.
I didn't want to start a fight then as there so we headed out to a club in east London and he told me over the first drink that he didn't want dating to go any further. I got really annoyed for having come all the way to London to be ditched so I stormed upstairs to go outside for a smoke. Eventually, things calmed down, but it was pouring with rain, and when I got to the top stairs I slipped and literally tumbled the whole way to the bottom. The bouncer had to carry me back up because I couldn't walk, it was soo embarrassing.
The sad thing is I had to stay in his flat for two nights on his couch because I couldn't afford a new flight home. Done the Buckingham palace tour together, went to a west end show, and then drinks again all mostly without saying a word to each other… and a few months later I discovered he had a boyfriend all along.