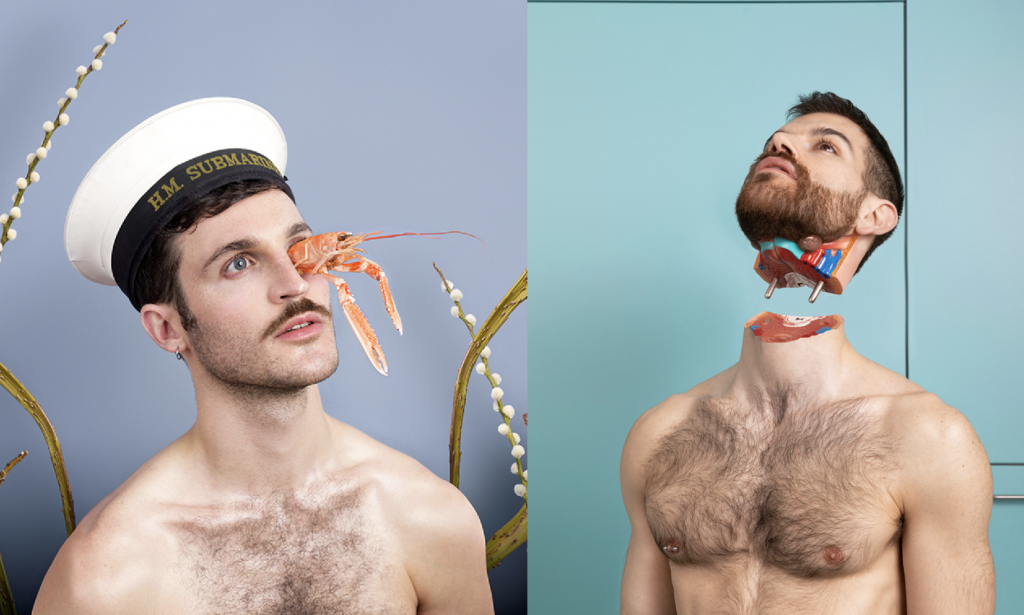 Enter the weird and wonderful nsfw concepts of Jonathan Icher; who transfuses the naked human form into something even more beguiling.
Your work is captivating… Where do you get your inspiration from?
I try to let my mind open in my everyday life cause a lot of things can inspire me for a shooting. It can be an object, a movie I watched, a drawing… I'm really into modern sculpture too. Cause finally, my models look like some sculptures after I edit them!
I feel like there's more to your work that pure aesthetic, what messages are you trying to convey?
It depends on each series, but most of the time, I love to destabilize the spectator. That's why I use to work with sexy-archetypal bodies and cut or modify them. Beyond the fact that my models look attractive in my pictures, they also give off something strange and weird. You can be also attracted and feel uncomfortable looking at these creatures.
RELATED: Exclusive: Teddy Tores Gets a Facial in the Woods
Your series 'Send nudes' recently gained a lot of traction on Twitter, what do you think about Grindr culture? And is there too much emphasis on our bodies?
When I thought of this series I tried to not being too critical about the subject. My intention was not to give lessons. I wanted to imagine what could be the next step in our search for perfect bodies. Actually I don't have a clear opinion on this subject. I think it's not a problem to try to look our best on social media, if you take it as a funny game 😉
You've worked a lot with porn stars, (Teddy Tores and Fracois Sagat appear to be faves) is there a particular reason for this?
Exactly, I love porn, and porn stars are like pop stars for me: they sell us dreams. They are perfect models for me cause they are over-sexualized. When I modify or edit their body, I really have this gap between sexiness and weirdness.
RELATED: QUIZ: Match the Gay Porn Star to the Peen [NSFW]
What impact has the pandemic had on you and your creativity so far?
Personally, I'm tired of this mess, like all of us, I guess… But I didn't feel any bad impact on my creativity. Last year I produce a post-apocalyptic series and now I'm starting to think about a new one! Maybe the pandemic only makes me create more dark things!
Do you work with stylists and other creatives or is it all you?
I use to work with make-up artists when I produced some series with make-up, but for a few years I only work alone; I doing the shooting and the editing.
Finally, who would you most like to shoot? And what would the concept be?
I'm really into alternative pop music, and I really feel the connection between music and pictures. I will love to have all my favorite pop stars as my model! At the moment I'm really into Charli XCX and Dorian Electra. It could be so amazing, right?!
Check out more of Icher's work and purchase prints through his website.
Get instant access to porn stars, celebs and reality stars in the buff