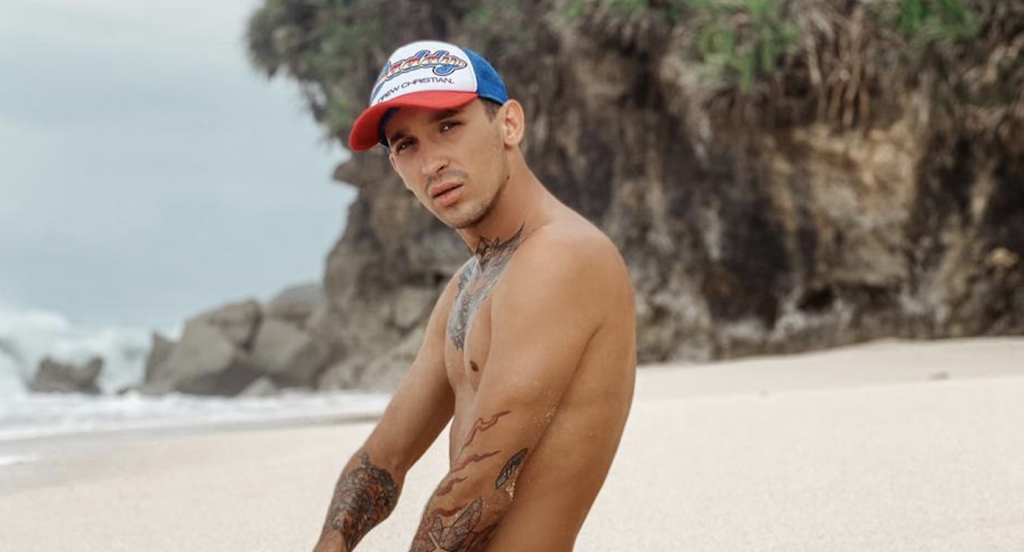 Throughout our lives, there will probably be a number of times when we're told to go fuck ourselves, but Dennis Nickolero is one of the few guys who can actually do it.
The 29-year-old VIP club host and now adult performer was born in a small village in the middle of a forest in Russia. Which as you can imagine, didn't have a huge gay population. So few, in fact, Dennis decided to stop waiting and start penetrating himself.
"The first time I tried I wasn't able to, because I was too small for this. But then being a teen I decided to try it," and at age 16 he was successful. We then imagine he didn't leave the house for a while…
Giving tips for other guys who want to try self-fucking, he says, "The main thing is that you have to stretch your hole well with your fingers."
Also, lubricant. "Use some lube, but not so much that your cock slides out of your hands and hole (we don't want that), and you can only stick it in there when your cock is semi-hard". We presume that's because of the angle you need to achieve.
But what exactly does it feel like to be the top and the bottom of your own body?
"The feeling… well, I can assure you that you've never felt it before! Especially if you can manage to creampie yourself."
Dennis tells us, he practices this "a couple of times a week" when he does cream pie himself.

"Usually when I come home wasted after a party, but I don't want to hook-up with random people, so self-fucking always saves me from that".
Well, that's certainly the most impressive party trick we've heard of in a while…
Watch Dennis cream-pie himself here